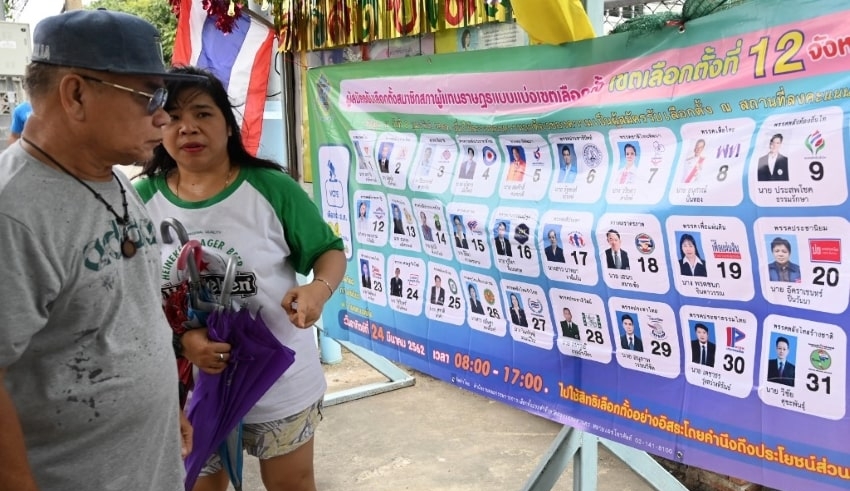 It's intense how the ruling Palang Pracharath Party is being pushed by its supporters, likely at the detriment of coalition unity, to field a candidate in a by-election in Nakhon Si Thammarat. Rong Boonsuaykwan, Nakhon Si Thammarat's Palang Pracharath MP and leader of the Area 8 party group of MPs, said representatives of the province want the party to challenge the March 7 by-election in Constituency 3.
Apparently, the PPRP is hesitant to do so in the face of concerns that a candidate could violate the electoral etiquette of the Democratic Party, the alliance ally, which is contesting the by-election.
In view of this, the vacancy was left by Thepthai Senpong, a Democrat deprived of his standing as an MP by the Constitutional Court last week after his conviction last year for election fraud for the head of the Nakhon Si Thammarat provincial administration organization in 2014. Along with this, Mr. Rong shared that local PPRP members were anxious for the leaders of the group and the governor to make a statement on the candidacy of Ayasit Srisuwan. In the 2019 general election, Mr Ayasit came in second, defeated by Thepthai by around 4,000 votes.
Nipat Sirithorn, PPRP deputy chairman, has promised to lift the call of local party members with the party executive. Mr Rong also stressed that any concern about coalition poll competition could not be cited as a reason for one side in a censorship debate to withdraw its support for another.
In the forthcoming no-confidence vote, scheduled from Feb 16-19 in parliament, he was referring to fears that the Democrats would not back the PPRP if the major coalition group stood in the by-election. Mr. Rong said that if coalitions were to disintegrate, it should be because parties, not their position on an election, had disagreements over policies.
Democratic chief Jurin Laksanawisit has said they would not compete in a by-election fought by a coalition partner if the Democrats were the dominant party. Pongsin Senpong, Thepthai's younger brother, has been identified as his nominee by the Democratic Party, which commands a large support base in the South.