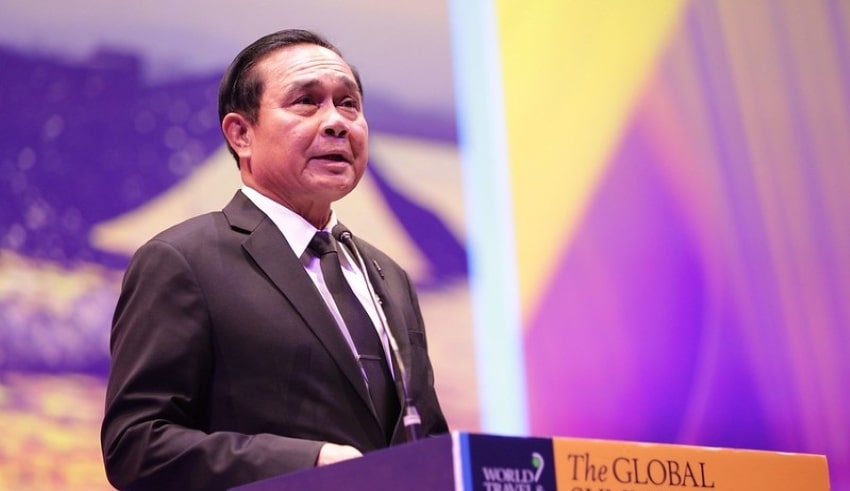 (C) Flickr, World Travel & Tourism Council
Prime Minister Prayut Chan-o-cha denied rumors that Arkhom Termpittayapaisith, the former transport minister, will be made the new finance minister. He submitted a new minister 's name, he said, without revealing who the individual was. The PM declined to reveal information when asked if the next minister would be Mr Arkhom, saying the next appointee would carry out the work of the Ministry of Finance.
To fill the seat left vacant by Predee Daochai, who resigned as Minister after spending less than a month on the job, a finance minister is required. On Sept 1, Mr Predee made the announcement, citing health concerns. The next day, his resignation took effect.
According to media reports, Mr. Predee, Kasikornbank's former president, disagreed with his successor, Palang Pracharath Party (PPRP) successor Santi Promphat, over the reshuffling of high-ranking officials in the Ministry of Finance. Meanwhile, Gen Prayut acknowledged yesterday that the distribution of relief packages to those affected by the Covid-19 pandemic was slow as it took time to screen more than 50,000 state agencies' proposed relief projects.
Speaking after chairing a meeting of the Promotion Committee of Small and Medium Enterprises, the PM said the government has to prioritize budget spending while also seeking ways to increase state revenue and increase the rate of jobs. Of the 50,000 initiatives, the 400 billion baht socio-economic scheme was planned to create jobs , improve communities and develop infrastructure.
The screening of new projects under the scheme is the responsibility of the National Economic and Social Development Council. Critics, however, have cried foul about some of the programs proposed, claiming they seem to be standard procurement measures that have little to do with job creation.
Related Article: https://www.theasianaffairs.com/thailand/2020/09/29/pm-rules-out-prasong-as-the-preference-of-finance-minister/