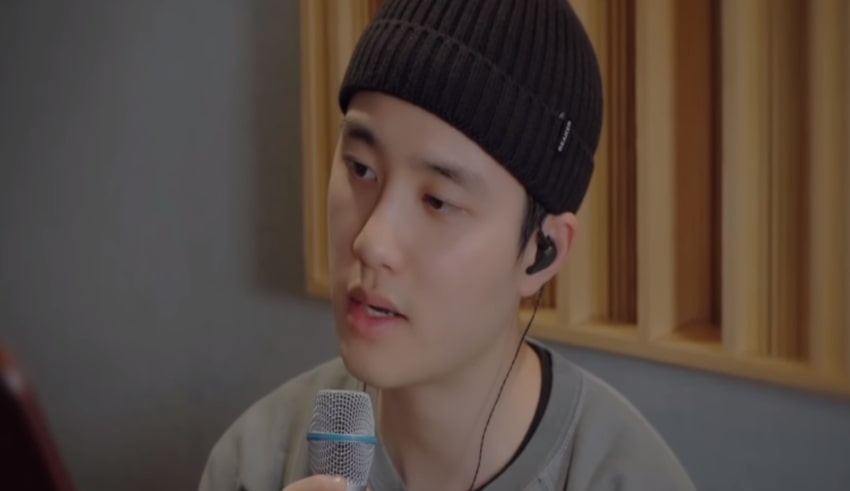 It was a special day for EXO-Ls and most prominently Kyungsoo's supporters named as "dandanies" for having a treat as EXO member Do Kyungsoo, known commonly as D.O. organized a surprise VLive broadcast to mark his military discharge.
The 35-minute broadcast shows the 28-year-old singer saying hello to the fans and telling them that he had returned from his 18-month military service safely.
In the course of the unexpected live, He shared few tidbits from his military experience including the meals he ate and prepared on duty.
He even mentioned that there were really are a lot of things that he wants to eat, as the military has fixed menus and knowing him as someone who always want to eat variety of healthy foods. Consequently, he also shared how he enjoyed the meals that his mom made during his vacation which made the fans happy since the singer-actor is enjoying his time.
Along with this, Kyungsoo encouraged the fans regarding the pandemic situation happening around the world highlighting that even though things are tough now, may the people gain a lot of strength together and overcome this difficult time.
For this reason, fans were motivated aside from waiting to his discharge, they even got something special from him through his words.
He also spoke candidly about his forthcoming film, The Moon, in which he and Korean actor Seol Kyung-gu are expected to play together, and said that it should be awaited by fans.
Meanwhile, D.O., as for his other efforts, He said he is in the middle of taking guitar lessons and that in the future there is a form of music he wants to pursue.
He added that he read all the letters he received from the fans in the military saying that he was grateful, proud and happy about it.
In view of this, a big surprise was revealed as he mentioned that he's been preparing for his solo album that fans have been waiting for so long. There's no offical date yet but knowing the singer-actor has been working hard on this, fans can't help their excitement.
But it was not only that, he gifted his fans after the broadcast with a live video of himself performing his song "That's Okay," which was originally posted on July 1, 2019, the day of his enlistment.
This is the song which was composed by D.O. Speaking of letting go of sad emotions and hoping to find happiness which was considered a healing song by the fans especially in trying times.
What a way to welcome the squishy, all-rounder and talented man on his day of discharge with his supportive and loving fans!