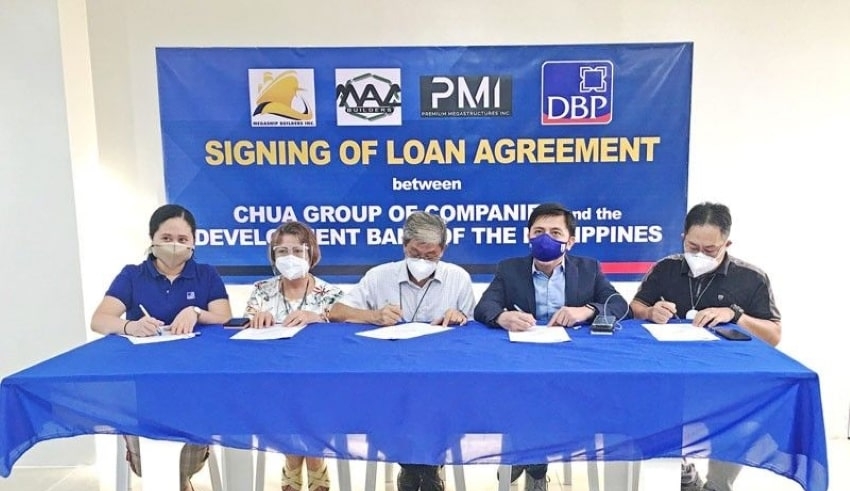 The State-run Development Bank of the Philippines (DBP) supported the local shipbuilder with a P4.17 billion loan to finance the expansion of the company's Albuera, Leyte, shipyard.
Emmanuel Herbosa the president and chief executive officer of DBP shared that the bank had signed a term loan agreement with Megaship Builders Inc. to upgrade and improve its shipbuilding complex's capacity.
In specific, Herbosa claimed that the loan proceeds would be used to fund the development of the second and third slipways of the shipyard, the building of offices and other aid facilities.
Looking at it, this shipyard expansion project is expected to increase the shipyard's capacity from 10,000 deadweight tonnage to 200,000 DWT once completed, thereby accommodating an average of 10 vessels per month from the current two vessels per month.
The DBP aims to help resolve the shortage of suitable shipyards that can handle the increasing number of vessels in the credit through the loan. The Philippines currently has a ratio of 204 vessels to one shipyard.
Consequently, to facilitate the smooth transportation of goods, Dimayuga said it was imperative for the Philippines to improve its transport infrastructure and logistics facilities. This could generate growth opportunities for the local economy, especially those located in coastal areas.
The Philippines has immense potential to unlock the inherent value of its shipbuilding industry as the country has high domestic demands for smaller vessels and is already an exporter of large, commercial ships to the international market.
In view of this, DBP is currently the seventh largest asset-based bank in the world, offering credit support to four strategic economic sectors, including infrastructure and logistics, micro, small and medium-sized businesses, social services and community development, and the environment.
Morever, The bank issued P374.85 billion in loans to different industries from January to September last year, almost 14 percent more than P329.07 billion in the previous year.