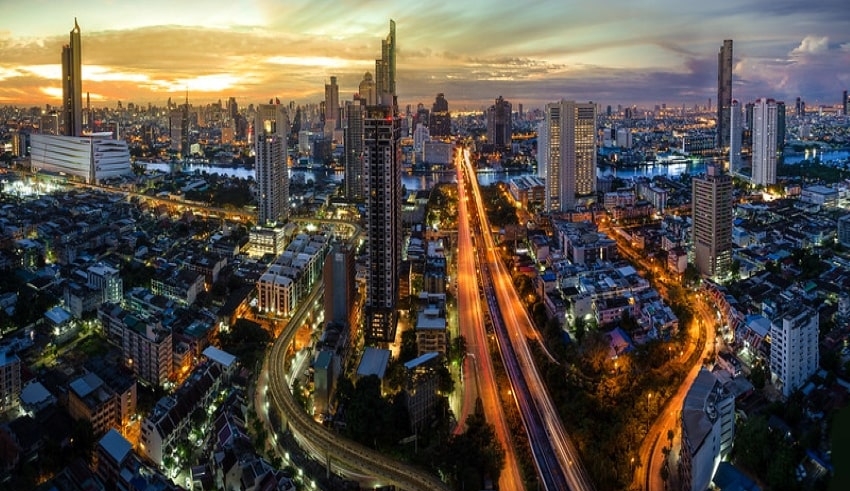 (C) Flickr, Jakapan Chumchuen
The Covid-19 task force of Thailand agreed to loosen restrictions across the country to allow companies and schools to restart operations in most regions as the largest coronavirus wave to reach the nation eased.
A panel meeting, chaired by Prime Minister Prayut Chan-o-cha, welcomed a proposal to reduce the number of provinces designated as high-risk areas to five from 28 previously, and encourage schools to reopen in almost all districts. This was stated by Taweesilp Witsanuyotin who is a spokesman for the Center for Covid-19 Situation Administration.
Consequently, there are many enterprises including hotels that will be able to resume near-normal practices, although high-risk facilities such as gambling establishments will remain closed. In Samut Sakhon province, where the latest surge of outbreaks began in mid-December, restrictions would remain in effect, with hundreds of new cases already being registered over the past four days.
While the capital city of Bangkok and its three neighboring provinces are now considered high-risk areas, municipal authorities are now able to ease more curbs. In the past 24 hours, Thailand found 802 cases, bringing the overall count of the country to 17,023, data from the Health Ministry showed on Friday (Jan 29). During the latest outbreak that started on Dec 15, 12,786 infections were reported out of the total cases.
While the nation is moving ahead with lifting restrictions, usage and domestic travel have been hit by the disease, contributing to the government's task of seeking to boost an economy that has already been weakened by the lowest international tourist arrivals in at least 12 years.
To help address the pandemic effect, the government launched a number of relief initiatives this month, including US$7 billion (S$9.3 billion) in cash handouts. Recently, the Ministry of Finance lowered its economic growth outlook for 2021 to 2.8 percent from the 4.5 percent projected in October owing to the expected continuing absence of international holidaymakers.