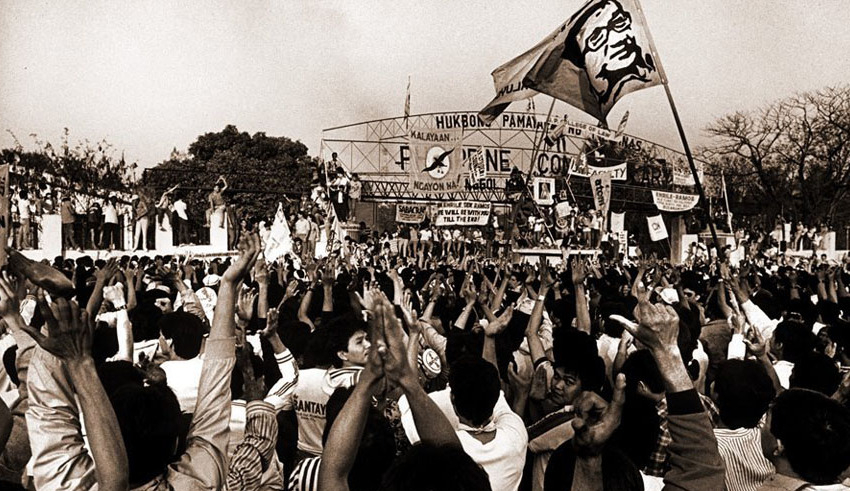 (c) Mom Center Philippines
Last updated on February 23rd, 2023 at 01:29 pm
The celebration of the 37th anniversary of the 1986 EDSA "People Power" Revolution will be led by labor unions and human rights organizations on February 24 in Cebu City.
Dennise Abarrientos, the secretary-general of the civil rights organization Karapatan in Central Visayas, stated on Tuesday, February 21 that the gatherings will begin near Fuente Osmea, much as they did in 1986 when hundreds of Cebuanos proceeded to the streets up to Camp Sergio Osmea.
Abarrientos stated at a press conference that organizers will mimic the Cebu protests that occurred during the 1986 rebellion that toppled the late dictator Ferdinand E. Marcos and forced his family into exile, including the current president, Ferdinand Jr.
Outside of Metro Manila, the first protests against the Marcos regime began in Cebu.
In a speech, the late president Benigno Aquino III stated that Cebu was the site of the beginning of the People Power Revolution.
In February 1986, immediately following the quick elections scheduled by Marcos, his mother, the late president Corazon Aquino, sought sanctuary on Cebu.
Keep Reading
The Carmelite sisters of the Carmelite Monastery in Barangay Mabolo, Cebu City, took her home and promised to protect her until the late dictator's family exited the Country.
Human rights have continued to plague the government, notably under the administration of former president Rodrigo Duterte, just as they did during the dictatorship.
Abarrientos stated, "For this one, on Friday, we want to emphasize the recommendations of the United Nations human rights committee… which include the investigation of human rights breaches."
In Karapatan-Central Visayas alone between July 2022 and November 2022, the human rights advocate reported 15 examples of extra-judicial executions and 3,000 cases of arrests that resulted in 320 cases of unlawful arrests and incarceration.
Abarrientos emphasized that the Marcos Jr. government must recognize the rights of unions and human rights activists to be safeguarded from unlawful arrests resulting from their activities.
On January 10, development workers and labor rights campaigners Dyan Gumanao and Armand Dayoha were abducted from a busy port in Cebu City.
They were handcuffed, blindfolded, sometimes gagged, and threatened with death for days.
Abarrientos stated, "We demand the freedom of all political prisoners."
Read More:- Russia says that the astronauts who got stuck on the ISS will return in September