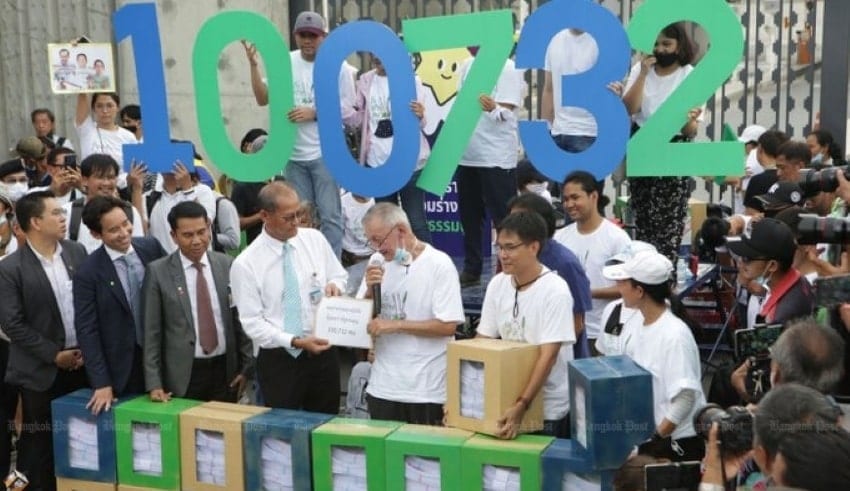 The Head of the Internet Law Reform Dialogue (iLaw), Jon Ungphakorn, agreed to send the views of the party on the charter reforms to the parliamentary committee, which is scrutinizing the latest collection of proposals.
In view of this, ILaw boss Yingcheep Atchanont said Mr Jon, the founder of iLaw, welcomed an invitation to join Thursday's panel meeting to discuss key specifics of the draft of the party with those attending.
Mr. Jon and Mr. Yingcheep also defended the bill before parliament when it convened earlier this month to discuss seven plans for charter changes. With 212 votes against, 138 for, and 369 abstentions, the initiative, which also aimed to abolish the autonomous agencies installed by the military, was defeated.
In the first reading, only two drafts, one supported by the government and another by the opposition bloc, were passed. Both suggested amending Section 256 in order to allow room for a charter drafting assembly to be formed to draw up a new charter.
Morever, The spokesperson for the Charter Amendment Committee, Somkid Chueakhong, said yesterday that the opposition camp will ensure that the charter revision process is finished within 45 days prior to the second reading this January.
Mr Somkid, Ubon Ratchathani's Pheu Thai MP, expressed hope that after the charter reform bill clears its third reading, constitutional tensions and anti-government demonstrations would ease. He said that the drafting process should be finished by the end of next year and a general election should be held by mid-2022 under the current charter.
The spokesman for the Democratic Party, Ramate Rattanachaweng, said yesterday that the process of charter reform would go hand in hand with the process of reconciliation and the party was preparing material for its MPs sitting on the charter study group.