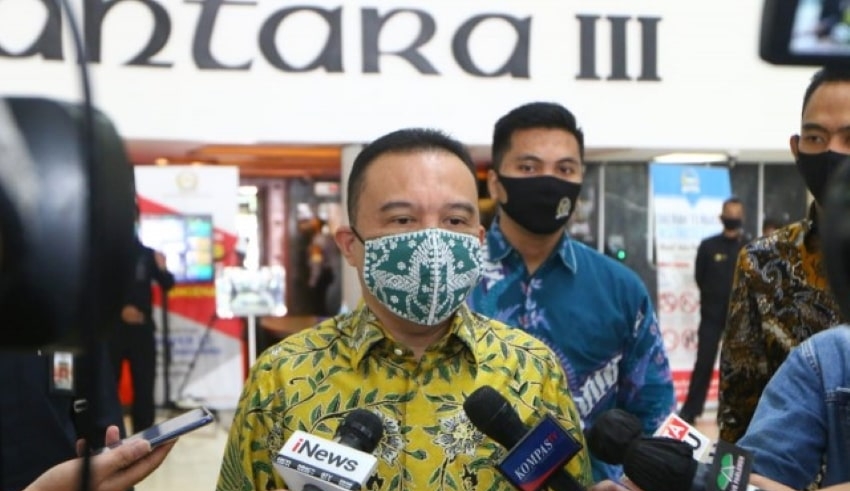 (C) THE HOUSE OF REPRESENTATIVES OF THE REPUBLIC OF INDONESIA
Minister of Home Affairs will asks General Election Commissions (KPU) to remove or revoke the rules for music concerts in the 2020 Regional Elections (Pilkada). The concert permit is judged to be a new cluster of COVID-19 virus transmission.
"There are a few points or clauses which we think crucial we ask to be eliminated, such as concerts and others," said Head of the Information Center of the Ministry of Home Affairs Benni Irwan, Thursday, September 17.
Not only the rules for the music concert for the Regional Head Election, activities that create a crowd of people will be the main proposed issue of the Ministry of Home Affairs for election organizers.
"Yes, especially regarding the crowd, convoys, the procession, whether carried out individually or in an organized manner, is also our concern which we will propose to the KPU," he continued.
The KPU is currently drafting more rules in the General Election Commission Regulation (PKPU) together with the Ministry of Home Affairs and the Election Supervisory Board (Bawaslu). The contents of PKPU will later try to minimize the previous provisions that could pose a risk to the transmission of COVID-19.
Deputy Chairman of the House of Representatives (DPR) Sufmi Dasco Ahmad said music concerts during a pandemic should be avoided.
According to Dasco, although music concerts are allowed under the KPU Regulations, there are rules about crowd permits that must be followed in the regions. The Gerindra Party politician suggested the officials who issued crowd permits to also consider the pandemic conditions.
Deputy Chairman of Commission II DPR Arwani Thomafi said implementing the COVID-19 health protocol in concert activities would be difficult.
"It is difficult to implement the COVID-19 health protocol through music activities that invite the masses to attend. There is no guarantee, music concert activities do not involve many people," said Arwani, Wednesday, September 16.
In response to this, the KPU gave a reason why there is a legal basis for the 2020 Regional Head Election which has the potential to provide an opening for mass gatherings during a pandemic.
KPU I Commissioner Dewa Kade Wiarsa Raka Sandi explained, the legal basis for the elections as stated in PKPU was based on the provisions of Law Number 10 of 2016 concerning Regional Head Elections.