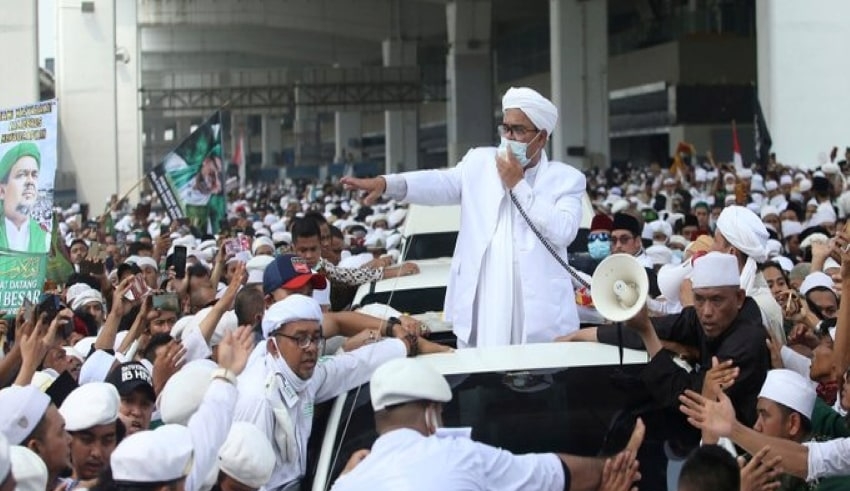 There is a disturbing situation that happened recently and it was the six supporters of Indonesian Islamist cleric Rizieq Shihab who were killed in a shooting and this is raising fears since the clash in the world's largest Muslim-majority country could reignite tensions between authorities and Islamist groups.
Looking back, Mr Rizieq has informed the country to it's plan for a moral revolution after his return from self-exile in Saudi Arabia last month. This was a triggering pointt in the administration of President Joko Widodo as Indonesia is facing the coronavirus pandemic and an economic recession during that time.
So here's what happened during the shootout, after Mr. Rizieq returned to Indonesia, tens of thousands of supporters planned to meet him and numerous events were also attended by thousands in the following days. In view of this, the police urgely ask Mr Rizieq for questioning over suspected breach of health protocols since the country is till facing the pandemic and they implement limits on mass gatherings.
But after this, The cleric refused the demands and in the day of the attack, there were six people who were killed. They said that Mr. Rizieq's supporters were projecting a procession on the Jakarta Highway just after midnight after hearing that they were planning to mobilize when firearms were pointed at them.
So the police cleared that when they opened fire and killed six people they were acting in self-defense. Consequently, The FPI says that, when they were assaulted by unknown assailants who seize the six of his bodyguards as Mr. Rizieq was travelling to a dawn prayer.
But the incident was described as a extrajudicial killing and it alarms them since they didn't expect that it will turn to something like this. For this reason, an impartial investigation has been called for by Amnesty International Indonesia and Indonesia Police Watch.