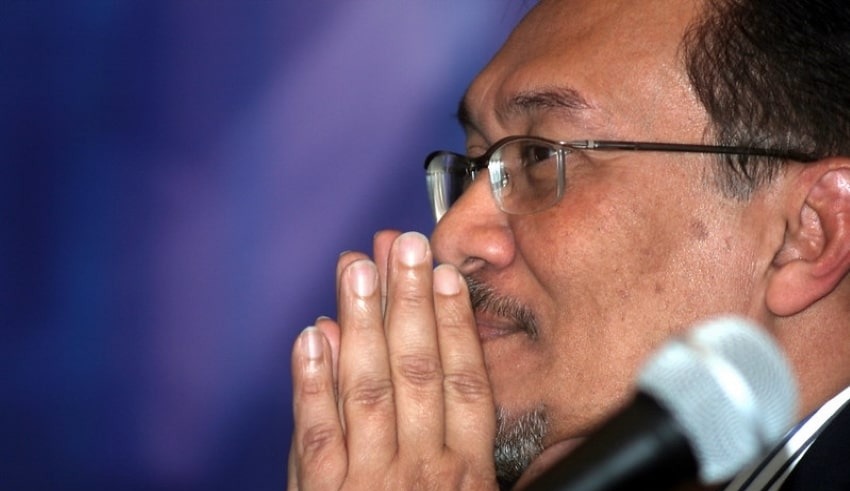 PETALING JAYA – Comptroller of the Royal Household revealed yesterday that Opposition Leader Datuk Seri Anwar Ibrahim did not reveal the identities of the federal lawmakers who joins his camp.
Al-Sultan Abdullah Ri'ayatuddin Al-Mustafa Billah Shah, Datuk Ahmad Fadil Shamsuddin said in a statement that Anwar would only inform of the numbers of his supporters during the 25-minute meeting.
Since Anwar was not able to present the list of MPs supporting his claim, Al-Sultan Abdullah has advised him to respect and follow legal process enshrined in the Federal constitution.
It may not be stated in statement that it seems like the most apparent constitutional option for him to launch a vote of no-confidence against the prime minister.
The audience with Agong was meant for Anwar to produce evidence that he was able to secure a a "formidable" majority to topple the government of Tan Sri Muhyiddin Yassin and form a new one.
Ahmad Fadil also said Al-Sultan Abdullah expressed concern on the recent spike of Covid-19 cases in the country that resulted to a conditional movement control order (CMCO) on several cities starting tomorrow.
Istana Negara will also enforce a semi-lockdown pursuant to the implementation of the CMCO and Al-Sultan Abdullah's decree. Anwar urged both supporters and rivals to remain calm and that all parties should allow The Agong time to examine the evidence being presented.
Related Article: https://www.theasianaffairs.com/malaysia/2020/10/13/bukit-aman-to-summon-anwar-over-mp-support-claim/