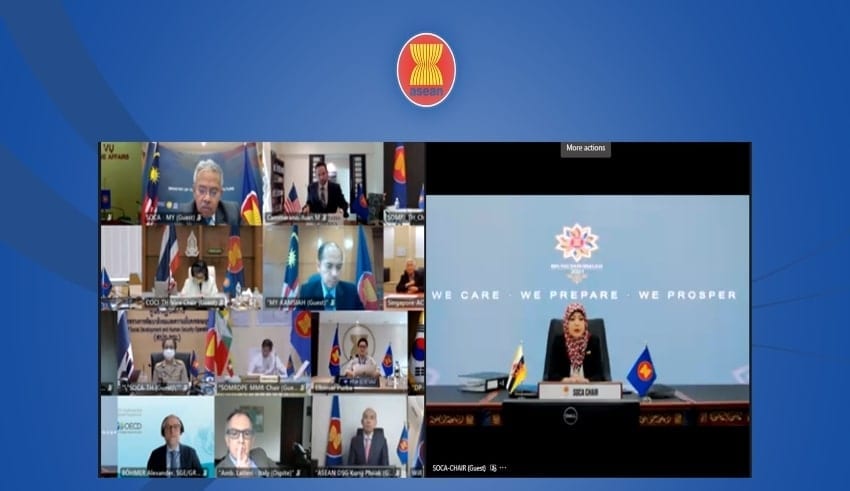 The ASEAN Socio-Cultural Community (ASCC) held its first Partnership Conference with the theme "Towards Post-COVID Recovery and Resilience in ASEAN," recognizing the need for stronger cross-pillar and cross-sectoral cooperation among ASEAN, its stakeholders, and partners in realizing the ASEAN Comprehensive Recovery System.
Kung Phoak, the Deputy Secretary-General of ASEAN for ASCC, welcomed the delegates and stressed that the region's recovery efforts must be undertaken in a systematic and organized manner, in collaboration with stakeholders and partners. He emphasized that the ASEAN governments cannot complete these big tasks on their own.
Related Posts
Hajah Nor Ashikin Binti Haji Johari, Chair of the Senior Officials' Committee for the ASEAN Socio-Cultural Community (SOCA), added that the Partnership Conference would maximize existing resources to enforce the Coordinating Conference on the ASEAN Socio-Cultural Community's stated priorities (SOC-COM).
These goals are in line with Brunei Darussalam's ASEAN Chairmanship theme, which prioritizes people's well-being as ASEAN's top priority.
The 15 ASCC Sectoral Bodies and SOCA presented their focus areas and described specific activities planned for the next five years to foster a sense of regional agenda and maintain ASCC post-pandemic recovery efforts.
Australia, Canada, Italy, Korea, New Zealand, Switzerland, and the United States are sectoral dialogue partners, as are UN agencies such as the UN Economic and Social Commission for Asia and the Pacific (UNESCAP) and UN Women. Other international organizations such as the Organisation for Economic Co-operation and Development, the Southeast Asia Tobacco Control Alliance, the International Committee of the Red Cross, and Alzheimer's Disease International acknowledged the ASCC Sectoral Bodies' joint responsibilities and identified areas of common interest for possible cooperation.
They also stressed the importance of taking a pan-ASEAN approach to ensure that interventions are not only successful but also long-term.
Finally, delegates expressed trust that the dialogue would lead to tangible actions between ASCC Sectoral Bodies and partners, laying the groundwork for ASEAN's post-COVID efforts in the spirit of a loving, prepared, and prosperous society in all its actions.
The conference drew a total of 222 delegates. The ASCC Sectoral Bodies Chairs and/or Vice-Chairs, SOCA leaders and their members, the Committee of Permanent Representatives to ASEAN, ASEAN sectoral dialogue partners, development partners, UN agencies, foreign organizations, and the ASEAN Secretariat were among the delegates.
The 16th SOC-COM and the Virtual Launch of the ASEAN Development Outlook took place on the same day.