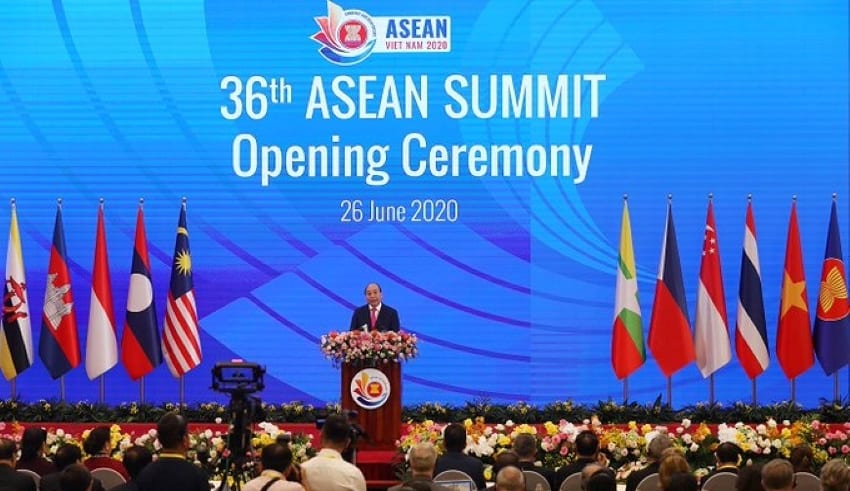 (C) Viet Nam Government Portal
The Association of Southeast Asian Nations (ASEAN) and its leaders will be conduction a special session on Friday to tackle the importance of women empowerment in the digital age for the first time.
The goal of this session is to affirm ASEAN leaders' commitment to promote the women's role and their part on the socio-economic development of the region.
The 36th @ASEAN Summit opens Friday morning under the chair of PM #NguyenXuanPhuchttps://t.co/vLI7m9GoDD pic.twitter.com/Mhq8n7vHER

— Viet Nam Government Portal (@VNGovtPortal) June 26, 2020
At the third ASEAN Ministerial Meeting on Women (AMMW) in 2018, Prime Minister Nguyễn Xuân Phúc said that women plays a key role in the community building and that they should have equal rights in the society. According to PM Phúc, women have made a significant impact to the society since ASEAN was established in 1967.
ASEAN Community Women's Circle was also founded in Hanoi in 2015 where group of wives together with the female officials of the Vietnamese Ministry of Foreign Affairs works together to improve their position in the organization.
The ASEAN Women for Peace Registry (AWPR) was also established in 2018 to promote awareness on women's participation and contribution in the region. ASEAN and its member states continues to make and improve policies to ensure women empowerment and recognition of their contribution to the region.