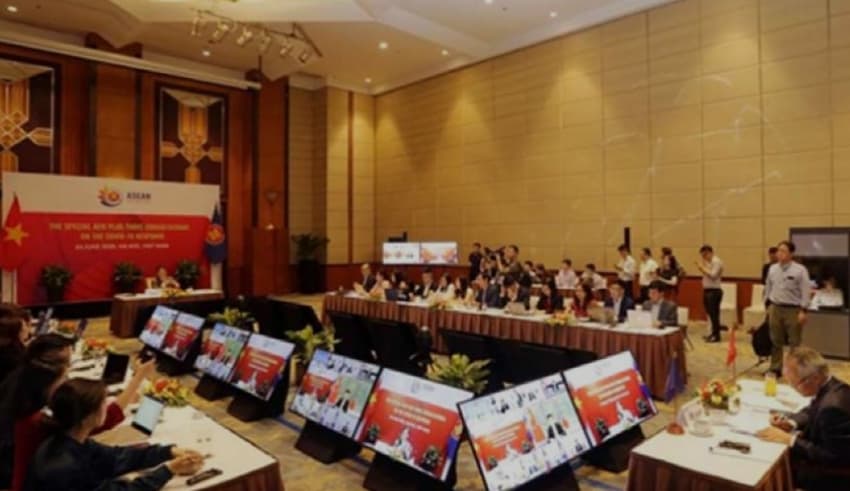 Trade barriers including tariff and non-tariff restrictions will be limited to support the economies of ASEAN members amid the coronavirus pandemic, Vietnamese Minister of Industry and Trade Tran Tuan Anh said in a statement.
Vietnam, who is also the chair for this year's Asean summit, hosted an online meeting with economic ministers in Southeast Asia and China, Japan and South Korea (ASEAN Plus Three) to discuss ways to strengthen regional cooperation between the countries and improved supply chain connectivity affected by the Covid-19 pandemic.
Some participants suggested building platforms to facilitate existing trade that will support and promote supply chain connectivity in the region and digital commerce to boost small and medium-sized enterprises (MSMEs) to continue operations.
Asean will be adapting the Hanoi Action Plan, a joint statement of ASEAN Economic Ministers in March, where they collectively agreed to maintain commitments to ensure food security and sustainability of the regional supply chain. They also agreed on measures to ensure the smooth transport of essential goods and medical products between ASEAN and partner countries. The online meeting with the economic ministers was vital as regional bloc face requirements to restructure to further help the economy recover and ensure the interests of each country.