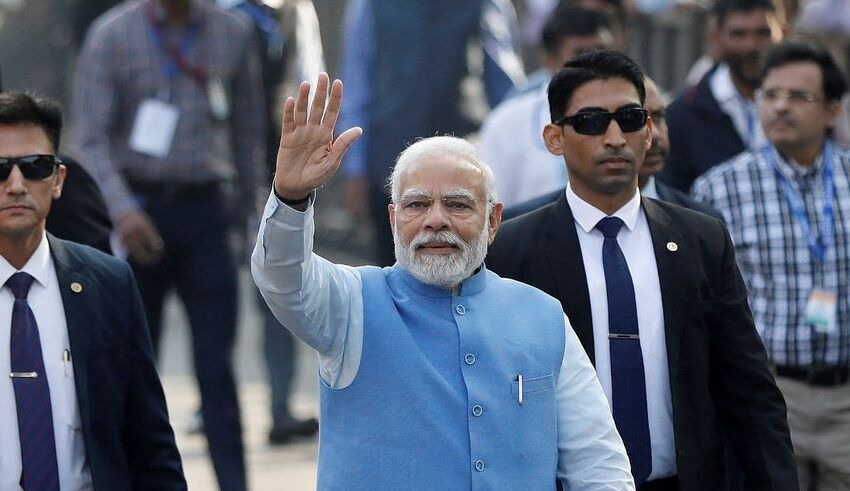 India has prohibited the broadcast of a BBC programme that questioned Prime Minister Narendra Modi's leadership during the Gujarat riots of 2002. India has also prohibited the distribution of any excerpts via social media.
Kanchan Gupta, a government adviser, said on his Twitter account on Saturday, January 21, that directives prohibiting the sharing of the video had been issued using emergency powers granted to the government under the country's information technology laws.
Gupta stated that while the BBC has not aired the documentary in India, the film has been published to several YouTube channels.
Keep Reading
Gupta stated that the government has ordered Twitter to remove over 50 tweets containing links to the documentary's video and that YouTube has been directed to prohibit any uploads of the movie. He noted that both YouTube and Twitter had cooperated with the directives. According to government estimates, Modi was the chief minister of the western state of Gujarat during sectarian riots that killed more than a thousand people, the majority of whom were Muslims. The rioting broke out after a train carrying Hindu pilgrims caught fire and 59 people were killed.
Human rights groups estimate that at least twice as many people perished in the riots.
Modi dismissed allegations that he failed to prevent the riots. In 2012, a special investigation panel established by the Supreme Court to probe the role of Modi and others in the violence concluded in a 541-page report that no evidence existed to indict the then-chief minister.
Modi was eventually designated the leader of his Hindu nationalist Bharatiya Janata Party, which he led to victory in the 2014 and 2019 general elections.
A spokeswoman for India's foreign ministry called the BBC program "propaganda" aimed to promote a "disproven narrative" last week.