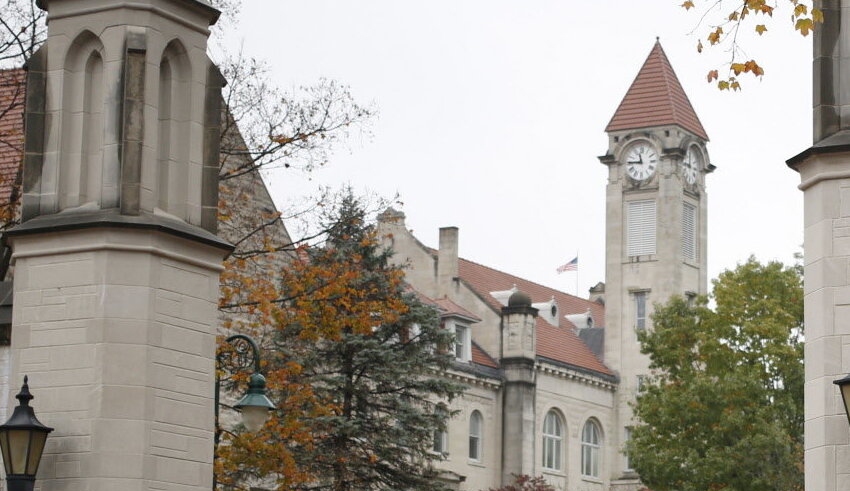 An Indiana woman was charged with attempted murder and aggravated violence for repeatedly stabbing an 18-year-old Indiana University student in the head, an act that the university claimed was motivated by racism.
The attack on a public transportation bus last week and the suspect, 56-year-old Billie Davis, were reported to authorities by a bus passenger, according to police. According to court records cited by the media, she was stabbed because she was Asian.
"This week, Bloomington was unfortunately reminded that anti-Asian hatred is real," university vice president for diversity James Wimbush said in a Friday statement.
No one should be subjected to harassment or violence on account of their origin, ethnicity, or history.
Keep Reading
According to court documents, Reuters was unable to reach the suspect's attorney immediately. The suspect is being detained in the Monroe County jail.
The woman told authorities she was waiting for the bus doors to open when another passenger began punching her in the head, according to a statement from law enforcement officials. At the hospital, it was discovered that she had been stabbed in the head.
A video captured inside the bus revealed that the victim and her accused assailant had no interaction prior to the stabbing. The student's identity was not released by the authorities.
Bloomington, an 80,000-person city in southern Indiana, condemns "any kind of prejudice and discrimination," its mayor, John Hamilton, said in a statement expressing sympathy with the Asian community on Saturday.
Local ABC station WRTV reported that the suspect informed authorities that she stabbed the victim so that "one less person might blow up our country."
In recent years especially in the wake of the coronavirus outbreak, harassment and violence against Asian populations have escalated in the United States.