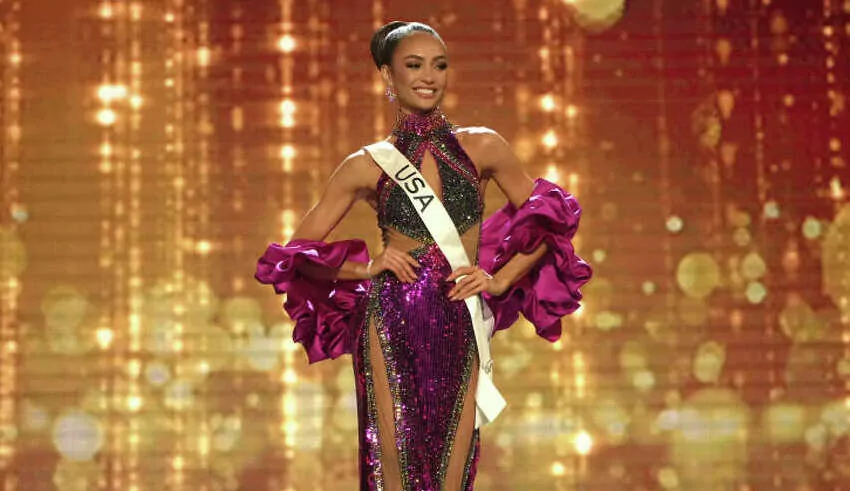 R'Bonney Gabriel of the United States was crowned Miss Universe 2022 on Saturday, January 14, in New Orleans, Louisiana, United States (Sunday morning, January 15 in Manila).
Gabriel defeated 83 competitors to become the eighth representative of the United States to win the championship. The Filipina-American beauty queen replaced the Indian Harnaaz Sandhu.
The remaining three were rated as follows:
1st runner-up: Amanda Dudamel (Venezuela)
2nd runner-up: Andreína Martínez (Dominican Republic)
Meanwhile, Celeste Cortesi of the Philippines did not make it into the Top 16, ending the country's 12-year streak of reaching the semifinals.
The 71st Miss Universe competition is the first under the new ownership of Anne Jakrajutatip.
Keep Reading
Miss USA R'Bonney Gabriel, a Filipina-American, was named Miss Universe on Sunday.
Miss Venezuela Amanda Dudamel was the first runner-up, while Miss Dominican Republic Andrena Martnez was the second runner-up.
Remigio Bonzon "R. Bon" Gabriel, according to Gabriel, emigrated to the United States at the age of 25 and earned a PhD in psychology from the University of Southern California.
The Texas-born, 28-year-old beauty has stated in past interviews that she felt a "huge duty" to convey her ethnic upbringing and encourage people to embrace their identities.
"My father immigrated to the United States from the Philippines with around $20 in his pocket on a college scholarship. He desired to establish a new life for himself. In Texas, he met my Beaumont-native mother, who is a rural woman. I am an extremely proud Filipina-Texan," Gabriel told the Houston affiliate of ABC News.
Gabriel is an eco-friendly fashion designer, model, and sewing instructor with a zest for life, according to the Miss Universe website.
In 2018, she got a Bachelor's degree in Fashion Design with a Minor in Fibers from the University of North Texas. She is the CEO of R'Bonney Nola, her own sustainable apparel company.
Gabriel is the head sewing instructor at Magpies & Peacocks, a non-profit design business in Houston whose mission is to use "Fashion As A Force For Good" via sustainability and community impact. As a recipient of the "Gucci Changemakers" award, they were recognized for their efforts to remove waste textiles and materials from landfills and transform them into fashion collections. Within the "MAKR" program, she instructs survivors of human trafficking and domestic abuse in sewing.