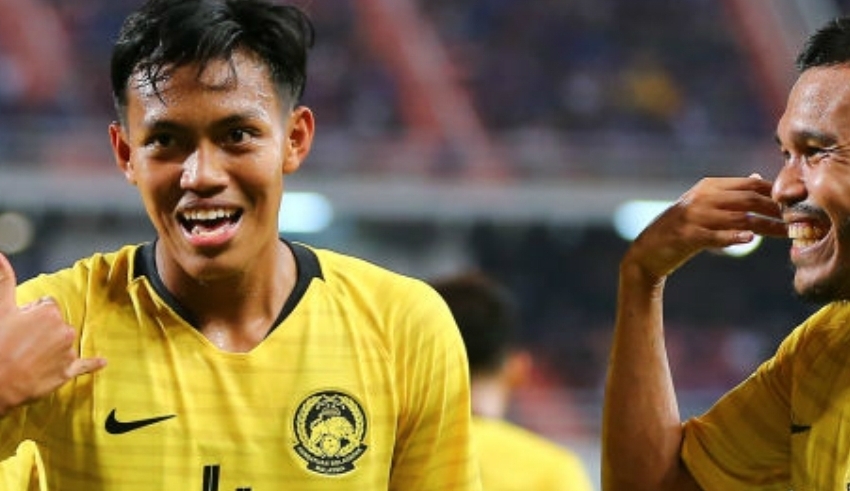 In the first leg of the AFF Cup semi-final, Malaysia defeated Thailand 1-0. A few days later, though, we were eliminated in the second leg. The bliss was fleeting. Nevertheless, every time one of our national sports teams achieves success, there is an enormous tsunami of nationalism.
However, Harimau Malaysia's victory in the first leg also showed the most undesired and terrible undercurrents that plague the very fabric of our society. This past week, toxicity and unabashed bigotry raised their ugly heads.
Jay Chou, a Taiwanese celebrity, found himself in the middle of a Malaysian scandal.
The Football Association of Malaysia (FAM) only issued 59,000 tickets to supporters, despite the fact that our National Stadium has a capacity of over 80,000. The lower capacity was due to Chou's concert on the Carnival World Tour on January 15.
The concert was scheduled for 2019 at the National Stadium in Bukit Jalil. In contrast, FAM is scheduled for late 2022, approximately three and a half years later.
Inability to achieve a settlement led to the cancellation of 21,000 tickets for this concert by the king of "Mandopop." 500 local crew workers and 185 international staff members, 45 pieces of heavy gear, 200 speakers, and 800 lights are required to put up the stage. The organizers required fourteen days to prepare.
The hatred and hostility directed towards Chou via his social media profiles by purported Malaysian football fans was abhorrent and obscene.
Keep Reading
This heinous incident demonstrates that our national unity program of inclusivity and peace is a shambles. As soon as there is a scheduling conflict between our football club and a Taiwanese musician, racial vitriol is out.
Chou has a massive fan base in Malaysia. For ultra-racists, however, this is only a "Chinese issue" against a "Malay" football club, and they criticize the "Malaysian Chinese minister of youth and sports" of not doing more. In contrast, no government nor opposition leaders are condemning these racist comments made by Malaysian Internet users.
Their political system has been strangled for years by racial and religious polarization in Malaysia. Even in the most recent general election, a formidable monotheistic opposition concentrated only on race and religion to obtain votes.
While their politicians speak eloquently about establishing a "middle ground" and attempt to minimize our ethnic divisions, they ultimately cater to localized demands in order to win over their own voters.
This also applies to Anwar Ibrahim's new government of national unity. With the Barisan Nasional hanging over his head like the sword of Damocles, he can do very little to implement serious improvements to our racial relations.
Malaysian politicians exaggerate racial disparities rather than working to narrow the gap. They make no effort to deepen the links that bind and unify us. Instead, they exploit our innate prejudices to exacerbate intergroup gaps in order to gain power.
These abhorrent biases are intentionally promoted by national policies that justify preferential treatment.
If we wish to improve our society and assure Malaysia's continued existence as a harmonious nation, aren't we as a people obligated to lessen our predisposition for racism?
The administration cannot just pay lip service to the concept of "national unity." Malaysians must be incentivized to intentionally refrain from racism through the implementation of certain policies.