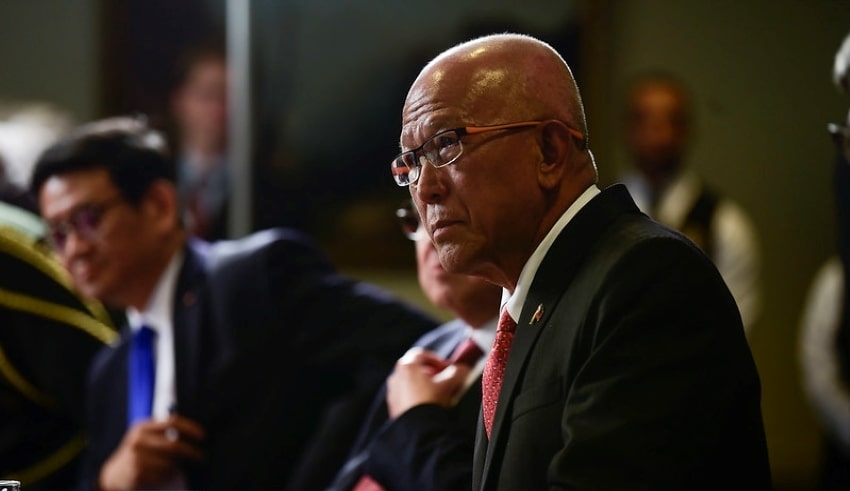 (C) Flickr, U.S. Secretary of Defense
METRO MANILA – Defense Secretary Delfin Lorenzana said Tuesday that China continues to improve and build artificial islands in the area.
Lorenzana said that Chinese troops are making their presence felt in the three major islands in the disputed South China Sea – Subi Reefs, Fiery Cross and Mischief.
The Defense Secretary told the House Committee on Appropriations during the budget deliberations for the Department of National Defense, that Chinese continues their construction activities in the island.
However, Lorenzana admitted that the millitary does not have the information with what China's doing in the island.
Lorenzana added that the country's millitary can't go near the are as Beijing recently installed anti-ship cruise missiles, surface-to-air missile systems and radar jamming equipment in the Island.
China claimed that they launched two research stations on Fiery Cross and Subi Reefs earlier this year to monitor the ecological and seismic changes in key regions of the South China Sea.
The Defense Secretary also informed the House panel that the Philippine Navy will continue to patrol the area in the West Philippine Sea even with limited assets to cover the entire region. The lawmaker recently condemned Beijing's research stations in the Spratlys Island that may lead to poaching and destruction of marine life as well as Filipino fisherman being denied entry on the area.
Related Article: https://www.theasianaffairs.com/philippines/2020/08/27/philippines-chinas-right-over-south-china-sea-only-in-their-imagination/