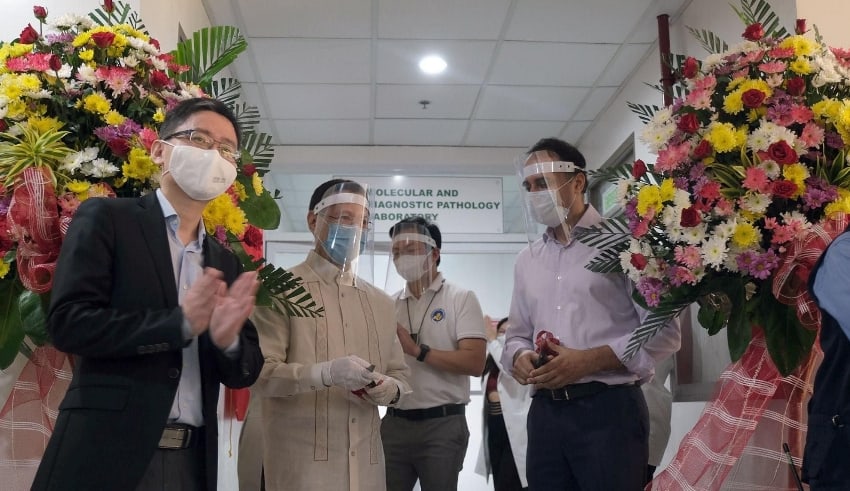 SAN FERNANDO, PAMPANGA – Chinese biotech firm BGI group launched its own molecular and diagnostic laboratory in San Fernando, Pampanga to help boost the country's Covid-19 testing capacity.
According to the Chinese Embassy, the new laboratory aims to provide additional 3,000 more testings to help Philippines to increase its detection capacity of the virus.
BGI's Molecular and Diagnostic Pathology Laboratory, also called Huo-Yan Laboratory was introduced to more than 20 countries around the world and played an important role in the anti-pandemic work in Wuhan where the virus first originated in 2019.
Chinese Deputy Chief of Mission Tan Qing Sheng said that the completion of the project was the direct result of the joint cooperation between government, international institutions, and enterprises that sets a 'good model for regional and international cooperation to fight the virus'.
"The Philippine government and its people have generously assisted China in our fight against the pandemic. In return, the Chinese government and people have donated much-needed medical supplies worth tens of millions of dollars to the country," he added.
Department of Health Duque praised the cooperation between two countries adding that the completion of the laboratory would improve the capacity of the Department of Health's Covid-19 detecting capacity. In March, China donated 100,000 Covid-19 test kits and 10,000 personal protective equipment to the Philippines.