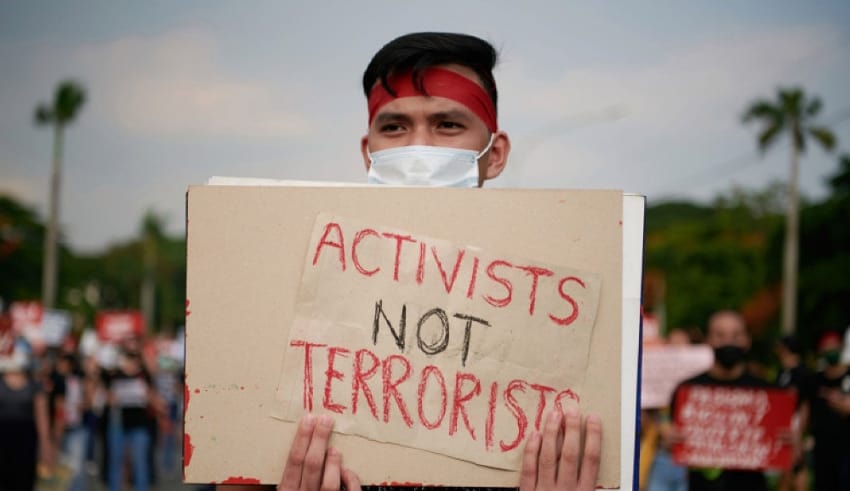 MANILA – The House of Representatives of the Philippines on Wednesday has approved the controversial new anti-terrorism bill and is now up to President Rodrigo Duterte for approval.
The new anti-terrorism legislation will give Duterte sweeping powers such as carrying out arrests without warrants and hold suspects without charges.
The bill were overwhelmingly approved by a total of 173 legislators in congress and now awaiting for the president to sign the legislation into law.
House of Representatives lead sponsor Jericho Nograles defended the bill saying that under the law "activism is not terrorism", adding enough safeguards are in the provision to prevent abuse.
The new law defines terrorism as an act committed by person who engages in activities intended to cause death or serious injury to any person, and to cause extensive damage to any government public facility, public place or private property. Acts intended to cause extensive interference, destruction to critical infrastructure and use of weapon or of biological, nuclear, radiological or chemical weapons are also considered as terrorism.
The suspected person can be detained without warrant of arrest up to 14 days and can be extended by 10 days. The proposed bill will also allow law enforcement and millitary intelligence to conduct a 60-day surveillance on suspected terrorists.
Law enforcement or military personnel found to have violated the rights of an accused terrorist will be sentenced to 10 years imprisonment. Human Rights Commission spokesperson Jacqueline de Guia called the bill as 'draconian' and implementation of the law may result in "cruel, inhuman, and degrading treatment or torture."