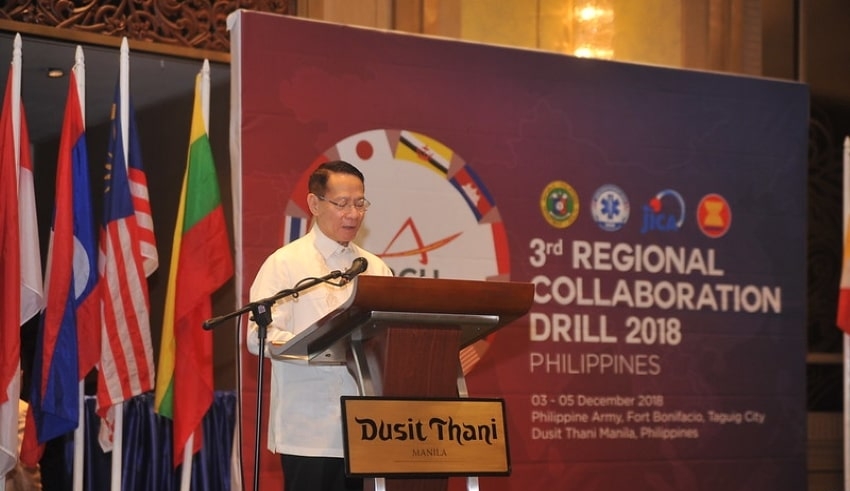 (C)Flickr,ASEAN Secretariat
Last updated on May 18th, 2021 at 05:16 am
METRO MANILA – President Rodrigo Duterte continues to trust Health Secretary Francisco Duque III espite the new corruption allegations against him in connection with Philhealth, says presidential spokesman Harry Roque on Wednesday.
Roque said that the Health Secretary will continue to work as the head of the Department of Health and chairman of the Inter-Agency Task Force on Emerging Infectious Diseases.
Duque is currently in the hot waters again after being accused of taking part of corruption involving the Philippine Health Insurance Corporation.
The Health Secretary was being grilled by the Senators in the hearing for the continued rise of the Covid-19 cases in the country.
Duque in his defense, said that the Department of Health had been relying for the World Health Organization's pronouncements for their responses.
However, he took full responsibility for his decision and actions and if his best was not good enough, he might have to do some soul searching to reflect on his actions and decisions on his fight against the pandemic.
Resigned anti-fraud PhilHealth officer Thorrsson Keith accused Duque as the "godfather" of the alleged Philhealth Mafia during the Senate hearing last Thursday. The alleged mafia comprises of PhilHealth's executive committee supposedly pocketed over P15 billion from the company. Duque immediately denied these allegations saying the accusations are baseless and malicious.
Related Article: https://www.theasianaffairs.com/philippines/2020/08/08/philhealth-top-brass-notifies-senate-of-medical-condition/