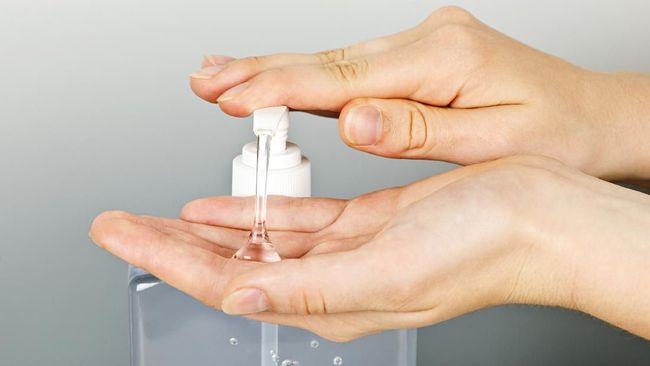 Last updated on May 13th, 2021 at 05:49 am
The Director General of Customs and Excise of the Ministry of Finance Heru Pambudi issued Circular No. SE-04 / BC / 2020 on March 17, 2020, which regulates the release of ethyl alcohol excise as a raw material for making hand sanitizers to antiseptics in order to accelerate the prevention of Corona virus in Indonesia.
"To provide convenience in making hand sanitizers, surface sanitizers, and antiseptics, the government through Customs provides the exemption of ethyl alcohol as a raw material or auxiliary material," Heru said, Wednesday (3/18/2020).
This was done referring to the Minister of Finance Regulation number 172 / PMK.04 / 2019 and Decree of the Director General of Customs and Excise number 43 / BC / 2017 due to the scarcity of raw materials for making hand sanitizers since the Corona virus spread.
Also, Heru said that his party was reviewing other items used to minimize the spread of the Corona virus which might also be freed from excise duty.
For information, in order to reduce the economic impact of the Corona virus, the government has set two fiscal policy packages with a total value of Rp33.2 trillion.
The first volume fiscal policy package of IDR 10.3 trillion was used to increase the budget for the nine-basic-necessities card, accelerating the pre-employment card program, discounting ticket prices and several tourist programs to attract foreign tourists.
Then, the second volume fiscal policy package of Rp22.9 trillion provides incentives for the exemption of Article 21 income tax (PPh), as well as the postponement of Article 22 and Article 25 PPh.
For all factory entrepreneurs of the ethyl alcohol to get excise-free, Heru informed they had to categorize submission of duty-free applications based on orders from the government or from non-government.
If the order is from the government, the entrepreneur only needs to provide a statement from the head of the agency that ordering ethyl alcohol is used to prevent the Corona virus from spreading.
As for non-government bookings, entrepreneurs must obtain recommendations from government agencies related to disaster management first.