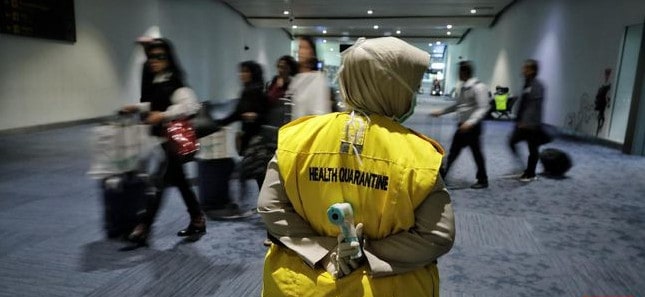 The rampant spread of the Corona Virus (Covid-19) in various regions led the People's Representative Council of Indonesia (DPR) to ask the police to not underestimate information about the alleged spread of the virus in Indonesia.
This was conveyed by a member of the DPR Commission III Didik Mukrianto who responded to the initial statement of the Southeast Sulawesi Regional Police Chief (Kapolda Sultra) about the arrival of 49 foreign workers from China in Kendari.
"State officials must not underestimate and simplify information that is closely related to the potential distribution of corona, as happened in Kendari some time ago," said the Democrat Politician, Wednesday (18/3).
He also requested that the differences in statements made between Merdisyam and the Head of the Regional Office (Kanwil) of the Ministry of Law and Human Rights Sultra Sofyan be evaluated. "An evaluation is required," Didik said.
On the occasion, Didik revealed that the best step to prevent and anticipate the spread of the corona virus was to carry out measurable control, including the traffic in and out of Indonesia to everyone.
According to him, the government must establish a lockdown policy or restrict access in and out in certain areas, if it is not able to control the spread of the corona virus.
"If in fact the spread of the virus in Indonesia cannot be controlled, then Indonesia must take appropriate action, namely lockdown," he said.
Previously, different statements between Merdisyam and the Regional Office of Kemenkumham Sultra about a 58-second video about the arrival of 49 Chinese TKA from Haluoleo Airport, Kendari on Sunday (15/3).
Merdisyam said the 49 Chinese migrants who had just arrived at Haluoleo Airport were workers at PT Virtue Dragon Nickel Industry (VDNI), Konawe Regency, Morosi.
Meanwhile, data from the Regional Office of the Ministry of Law and Human Rights stated that they were Chinese citizens who had just arrived in Indonesia armed with health documents from Thailand and only held tourist visa.