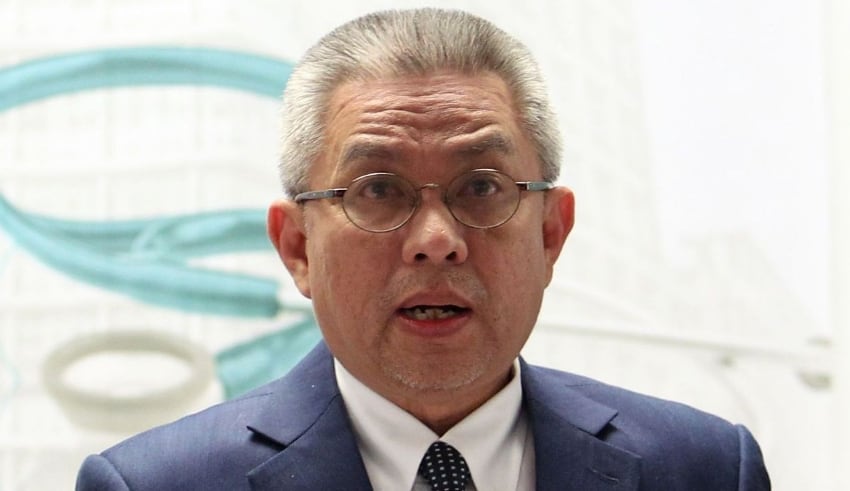 Last updated on May 7th, 2021 at 08:37 am
Health Minister Datuk Seri Dr Adham Baba has denied allegations that he is connected to a corporation allegedly implicated in an inquiry by the Malaysian Anti-Corruption Commission (MACC) into an RM30 million grafting case.
Describing the charge of the Center for Fighting Corruption and Cronyism (C4) as hostile and a character assassination, the Minister's office said that Dr. Adham had no financial interest in Khazanah Jaya Sdn Bhd (KJSB) or any of its shareholders.
It must be stated that the Minister has never issued any orders to any official ministry to sanction the award of contracts to KJSB or to any corporation. In fact, all acquisition and transactions undertaken by the Ministry of Health during the Covid-19 epidemic is carried out in compliance with the protocol and due diligence of the Secretary-General and responsible officials of the Ministry.
Morever, KJSB was one of the contract winners, two of whose members it said had previously been on the same board of another corporation as a partner in Dr. Adham 's network of general practitioner clinics. In view of this, last 5th of May, it was reported that at least five contractors were summoned by MACC in order to facilitate the investigation of contracts believed to be worth at least RM30 million.
While MACC has declined to explicitly name the firms under its inquiry, it is speculated to involve the property production firm KJSB, which allegedly purchased a laboratory building project for the Ministry. The party noticed that the contracts included the procurement of Covid-19 evaluation sets, personal safety gear and face masks.
While C4 was not identified, the statement claimed that the NGO had made general provocations alleging that Dr. Adham had a vested interest in KJSB on the grounds of a role held by one called Iskandar Mirza Ahmad, who had previously been director of South Asia Noble Sdn Bhd (SANSB) which had been connected to KJSB.
These accusations were made with ill-intention and made a bad impression on the minister because Iskandar Mirza had left SANSB a long time ago. They highlighted that it is totally unwise to use Iskandar Mirza as a former SANSB employee to relate the Minister to allegations of misuse of control.
Given the allegations raised against him, the statement said Dr. Adham supported the inquiry by the MACC and was prepared to collaborate entirely with the investigators. Through this, it is necessary for anybody with knowledge on misappropriation of transactions by the Ministry to send facts to MACC and not to lay wild charges to the point of generating false gossip.
Previously, it has been stated that many firms have been called upon to interrogate the MACC in order to encourage inquiries into claims of contracts for the procurement of RM30 million laboratory equipment. The police reported that a number of social network users have started to probe claims that five officers and the Ministry of Health had been detained by the Malaysian Anti-Corruption Committee.
Bukit Aman Criminal Investigations Department Director Datuk Huzir Mohamed said an inquiry paper had been launched following a study submitted by the Ministry of Health.
Also read: https://www.theasianaffairs.com/malaysia/2020/05/11/pn-restores-the-assembly-of-melaka-state-after-nominating-its-own-president-without-any-resistance/