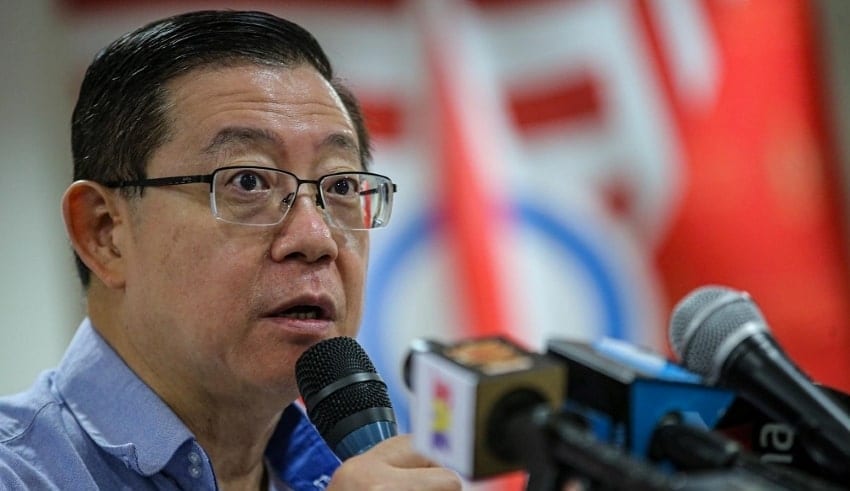 KUALA LUMPUR – Lim Guan Eng of the DAP has warned the government to expect more downgrades in Malaysia's sovereign credit rating in the future if it does not agree that the country is in the midst of an economic and political crisis.
Fitch Ratings' latest revision of Malaysia's sovereign credit rating was motivated primarily by the negative effect of the Covid-19 pandemic on the fiscal position of the country and the continuing domestic political situation.
Last week, Fitch Ratings downgraded Malaysia's long-term foreign-currency issuer default rating (IDR) from 'A-' to 'BBB+' with a stable outlook, on the grounds that Malaysia's main credit metrics have been weakened by the effects of the Covid-19 crisis."The denial by Perikatan Nasional (PN) that Malaysia is in the midst of a political and economic crisis risks further downgrading of sovereign credit ratings in the future," Lim said today in a statement.

The Bagan MP also noted that for the first time since the 1997/98 Asian Financial Crisis, Fitch Ratings had downgraded Malaysia's sovereign credit ratings, making Malaysia the first big Asean country in the ongoing Covid-19 pandemic to suffer such a fate.
This sovereign credit rating downgrade is a vote of no-confidence by independent and international financial experts of his economic performance. (1/2) pic.twitter.com/87ywIYMLiH

— Lim Guan Eng (@guanenglim) December 7, 2020
Unfortunately, the PN federal government has preferred to deny and not resolve the decline in the main credit metrics of Malaysia that led to the downgrade from A to BBB+, namely political uncertainty and lack of accountability or governance. Measures to curb the domestic spread of coronavirus, combined with poor investment and low tourism receipts due to the pandemic, have decreased economic activity in Malaysia, as it has done in many countries worldwide, the ratings agency said.

Fitch said it expects the Gross Domestic Product (GDP) of Malaysia to contract by 6.1 per cent in 2020 before rebounding by 6.7 per cent in 2021, owing to the base impact, the revival of infrastructure projects and the continued recovery of manufactured goods and commodities exports.

The former finance minister chided his successor, Tengku Datuk Seri Zafrul Tengku Abdul Aziz, in the same speech, for apparently "sugar-coating the numbers" to make the financial equity of Malaysia look good when his estimates are actually far off.