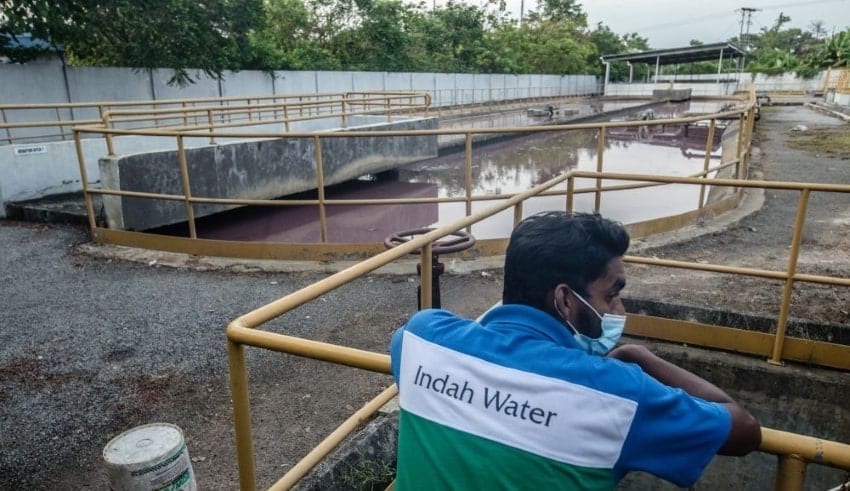 Wastewater and sanitation company Indah Water Konsortium (IWK) Sdn Bhd denied Selangor Water Management Authority's argument that effluence from one of its plants triggered the unplanned disturbance of water in the Klang Valley that affected more than one million households.
Its Chief Executive Officer, Narendran Maniam, stated that the plant 's final effluent release was stopped on November 4, after IWK found illicit waste elements that were pumped into the sewage system. In fact, reckless parties have affected the Sewage Treatment Plant (STP) by unlawful waste discharge.
In order to prevent spillage into the reservoirs, Narendran said the affected STP had to contain the flow for the past few days. When IWK stopped releasing the effluent last week, Narendran added, its team immediately notified all appropriate authorities of the illicit aspect that had entered the factory.
He also cited earlier reports from Selangor exco Hee Loy Sian claiming that the source of the most recent contamination case was alleged to have emerged from the IWK plant in Taman Velox, Rawang, at the Air Selangor water treatment plant in Rawang. Hee sharedd at the same time that he suspected the sabotage may have happened.
For this reason, The chief executive officer has encouraged both sides, while the effort could be concentrated on apprehending the perpetrator, to avoid unfounded allegations. Luas reported that his preliminary investigations had concluded that the discharge of effluent from the IWK GBK 225 waste treatment plant was responsible for affecting the flow of water to a nearby manhole by illegal discharge.