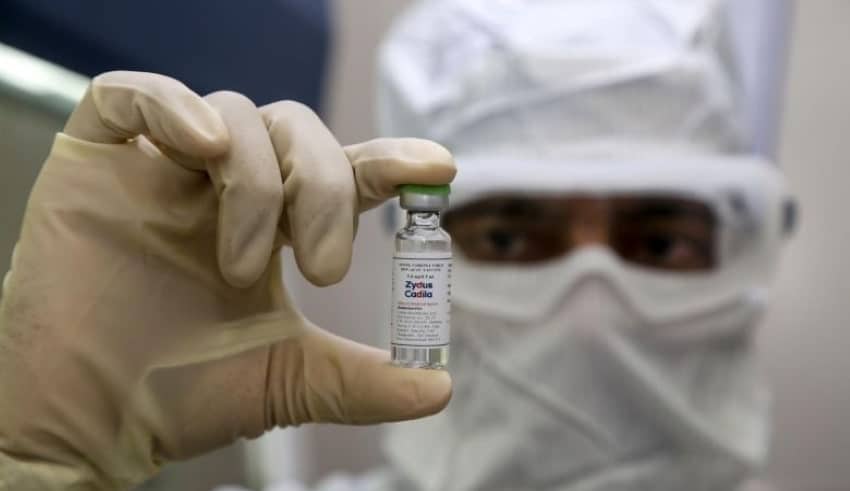 When Indian Foreign Secretary Harsh Vardhan Shringla was trying to mend a frayed relationship with Bangladesh in Dhaka last week, one of the offers that he made was that of a possible Covid-19 vaccine. Bangladesh, he said, would gain priority access to an Indian-produced vaccine.
India's vaccine diplomacy comes at a time when Bangladesh has made a similar bid to its strategic rival China. The Chinese ambassador to Dhaka Li Jiming has also volunteered to be the first volunteer for a phase three trial of the Chinese Sinovac vaccine in Bangladesh, according to China's nationalist tabloid Global Times. After more than a month of deliberation Dhaka enabled Sinovac's trials.
In an attempt to further boost its clout, China gave equal priority access to its vaccine to Pakistan and several other countries in Africa and South-East Asia. An Indian government source told The Straits Times that when India is likely to have a good product to sell, finer specifics of a vaccine-sharing scheme will be worked up. If we do, India's neighborhood will follow.
But before it provides a Covid-19 vaccine to other nations, India will need to vaccinate its 1.3 billion population, which has one of the world's highest cases of coronavirus infections. On the other hand , China could have a better start in exporting a vaccine, because it has largely contained the pandemic within its territory.
The Pune-based Serum Institute of India (SII), the world's largest producer of volume vaccines, has won a manufacturing contract for two leading candidates for Covid-19 vaccines-AstraZeneca and Novavax vaccines. It has also partnered with Gavi, a global vaccine alliance, and the Bill and Melinda Gates Foundation to accelerate the development and distribution of up to 100 million possible doses of Covid-19 vaccines for India and other low- and middle-income countries by 2021.
SII initiated phase two trials in India this week for AstraZeneca's Covishield vaccine. Two Indian firms that developed indigenous vaccines, Bharat Biotech and Zydus Cadila, have completed phase 1 trials. Although the Indian government has yet to finalize how it plans to share a vaccine with others, Dr. Bhaskar Balakrishnan, a Delhi-based Research and Information Systems for Developing Countries Science Diplomacy Fellow.
Mr Faiz Sobhan, Senior Research Director at the Dhaka-based Bangladesh Enterprise Institute, said in an e-mail to The Straits Times: 'At the end of the day, whatever vaccine Bangladesh claims will probably rely on the following factors – which manufacturer is among the first to produce the vaccine if they can make sufficiently large quantities of the vaccine available to Bangladesh and the cost of the vaccine available to Bangladesh
Related Article: https://www.theasianaffairs.com/asean-news/2020/08/15/pm-narendra-modi-grant-all-indians-a-covid-19-vaccine-made-locally/