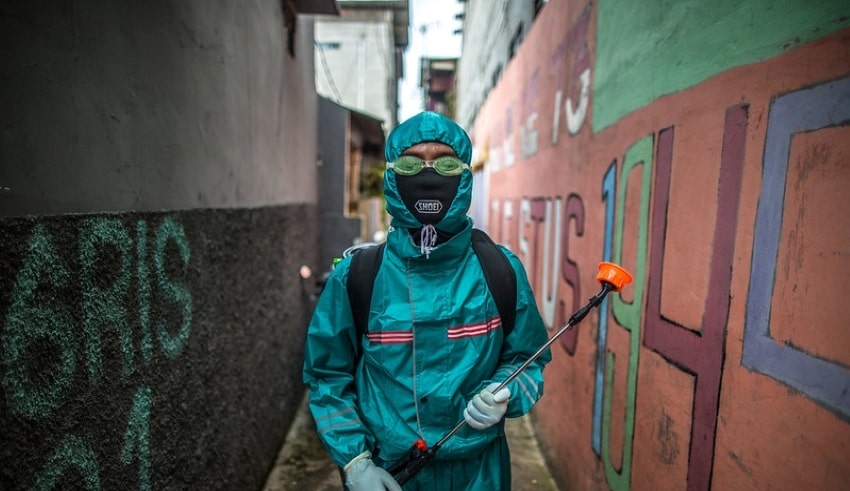 (C) Flickr, Asian Development Bank
During September, the number of positive cases of COVID-19 in Indonesia continues to increase significantly. The average daily increase is 3,000 cases.
Based on data on Monday, September 14, the number of positive cases has reached 221,523, with 158,405 people declared cured and as many as 8,841 people dead.
Unlike the previous months, since early September, the number of daily additions has consistently surpassed 3,000 cases.
In August the increase in daily cases ranged from 1,000 to 3,000. On Saturday, August 29, the number of cases for the first time reached 3,308.
On Tuesday, September 1, the number of daily cases dropped to 2,775 cases, but on the following day, it jumped to 3,075 cases.
Since September 2, the addition of daily cases continues to exceed 3,000. Even though it had dropped on September 7 with a total of 2,880 cases, the following day there were 3,046 cases on September 8.
On September 9 the number of positive cases increased by 3,307, 3,861 on September 10, 3,737 cases on September 11, and 3,141 cases on September 14.
Within 14 days 46,727 cases of COVID-19 were found. This number is not much different from the accumulated cases in August, which were 66,420 cases in 31 days.
An epidemiologist from Australia's Griffith University, Dicky Budiman said, although the number of new cases increased by 3,000 per day the COVID-19 pandemic in Indonesia had not yet entered its peak.
Dicky estimates that in Java and Bali, positive cases will continue to increase.
President Joko 'Jokowi' Widodo predicted that the peak of the pandemic would occur from August to September. This estimate was made two months ago when Indonesia had only recorded 76,981 cases of corona-virus.
"If you look at the figures, the peak estimate is from August to September, the last estimate that I accept," said Jokowi during a meeting with the media in mid-July.
The addition of cases also jumped drastically in DKI Jakarta. The number of positive cases in September increased by 19 to 49 percent.
There are 55,099 positive cases of COVID-19 in DKI Jakarta, with 42,245 recovered and 1,418 deaths.
Since Monday, September 14, DKI Jakarta has re-implemented Large-Scale Social Restrictions (PSBB) Volume II. During the two weeks, several activities such as working in the office, travel activities, and entertainment are limited.
Related Article: https://www.theasianaffairs.com/indonesia/2020/09/08/high-number-of-covid-19-cases-59-countries-ban-indonesian-citizens-to-enter-their-countries/