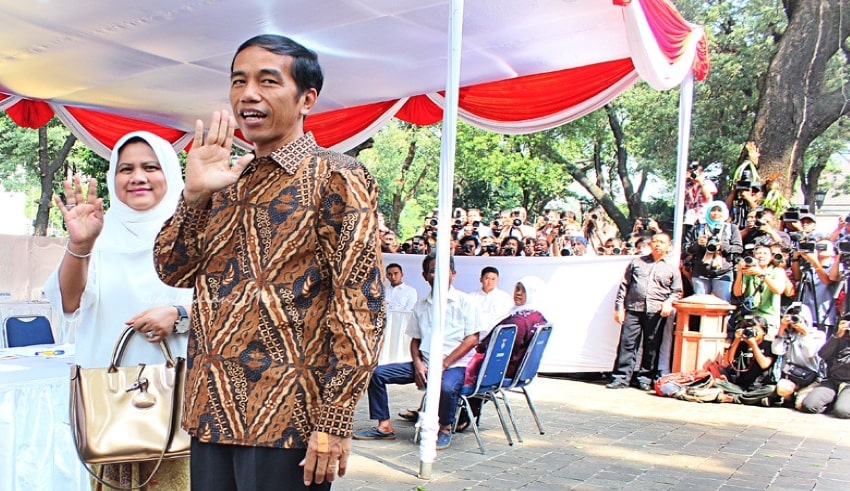 Indonesian President Joko Widodo was under growing pressure to revoke his new divisive labor law, with unions and Muslim groups planning to challenge it in court and some regional leaders openly opposing the law.
Among the organizers of three days of national strikes ending Thursday, the KSPI labor group is planning to put a case against the new law before the Constitutional Court, group president Said Iqbal shared it in a statement.
The Omnibus Job Creation Bill, signed into law, saw thousands of protesters taking to the streets in protest across the fourth-most populous nation in the world, saying it violates labor rights and weakens environmental security.
Additionally, it broke out in some areas, including in Jakarta, the capital, where demonstrators burned public transport facilities and destroyed police posts.
At least five regional leaders, including the governors of Jakarta and the most populous province of West Java in the world, have said they would pass on the demands of the protesters to the president or publicly condemn the law. In fact, He did not go as far as suggesting that he would accept the call for the repeal of the legislation.
In a statement, West Kalimantan Governor Sutarmidji said that repealing the law would avoid further conflicts that could create protracted turmoil in the midst of a pandemic and an economic recession. After the passage of the employment Bill into law on Monday, the president has yet to make any public comment, but his ministers defended it, claiming that demonstrations were caused by fake news.
Around 1,000 protesters were detained by Jakarta police on Thursday, while hundreds were arrested in other cities. Most of those arrested were released by Friday morning. Even the police did not anticipate a fourth day of demonstrations in the capital. However, the labor union KSBSI called on its members to begin a further wave of demonstrations from 12 to 16 October.
Lastly, a conference of several other labor organizations is expected to consolidate their next step over the weekend.
Related Article: https://www.theasianaffairs.com/indonesia/2020/10/08/jokowi-is-not-escaping-from-the-protest-against-the-current-issue-about-the-omnibus-bill/