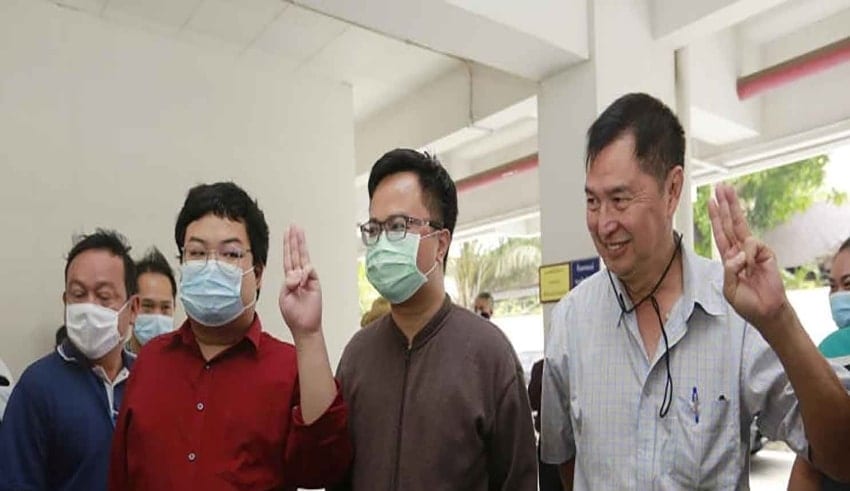 It's not over as the Court of Appeal denied a motion for the release of four Ratsadon Party leaders, Parit Chiwarak, Arnon Nampa, Patipan Luecha and Somyot Phrueksakasemsuk, citing their contempt for the monarchy and alleging that they posed a risk of escape. The decision, read out by the Criminal Court, refused their temporary release, arguing that their crimes had tarnished the royal institution's image and that the proceedings against them were punishable by severe penalties.
Previously, the protest leaders were refused bail by the Court of First Instance.
The Anti-establishment protestors declared that they will hold another rally on the 20th of February and  if the government declines to free the leaders of the movement within a week.
When asked about the police plans for another protest, Suwat Jangyodsuk, the national police chief, said he couldn't tell how many officers would be appointed yet. Along with this, Pol Gen Suwat also said the police would shortly hold a conference to demonstrate to the media what had led to the demonstration that turned violent on the 13th of February.
On the other hand, Prime Minister Prayut Chan-o-cha said the use of violence would only result in further bloodshed, which would be terrible for the world as a whole. He also claimed that the authorities had plenty of evidence to sue those who instigated the unrest on Saturday, before asking the media to focus on how anti-government demonstrators handled police officers on the scene.
In the meantime, when asked to comment on claims that Thai anti-government protesters had joined hands with a pro-democracy party opposing the coup in Myanmar, the PM said the government would deal with the issue with utmost caution, as Myanmar is the neighbor of Thailand and a fellow Asean member.
Separately, Deputy PM Prawit Wongsuwon said that authorities have always complied with the legislation in working to ensure the public's highest level of protection, adding that they are obliged to take care of both sides.
Consequently, Gen Prawit shared that the matter is up to the court to rule on the rising appeal for the release of the main protest leaders. In fact, in front of Bangkok Remand Jail where the protest leaders are arrested there were four academics claiming to represent 255 lecturers at 31 educational institutions read out a statement calling for their release.