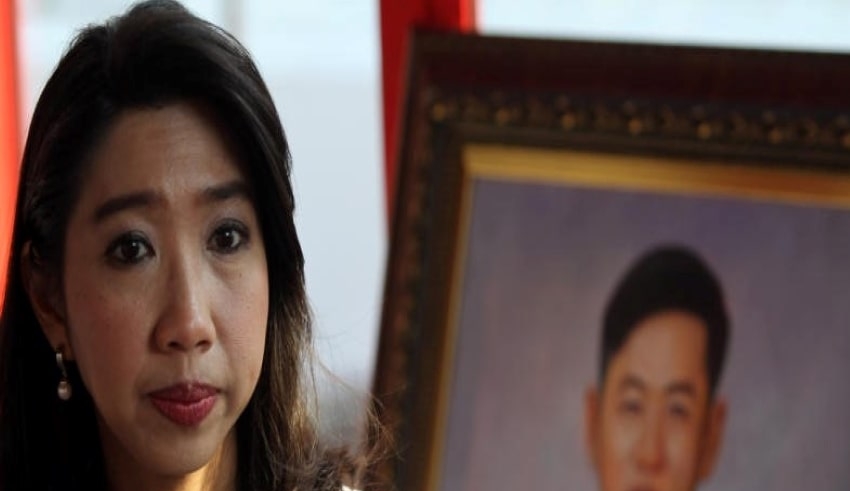 Unexpectedly, there were three former members of the United Front for Democracy against Tyranny that were acquitted by the Criminal Court of complicity in a grenade attack that killed five troops, including Col Romklao Tuwatham, and wounded several others during the 2010 violent street protests against the government of Abhisit Vejjajiva.
In view of this, Suksek Poltue, Pornkamol Buachatkhao, alias Kanokporn Siripannapirat, a former Asia Update television show host, and Surachai Tewarat were acquitted by the court. Then the state Prosecutors and Nicha Hiranburana Tuwatham, Col Romklao's wife, filed the lawsuit.In violation of several provisions of the Criminal Code, they were charged with triggering fires that lead to death and destruction to other persons and harm to buildings, and possessing explosives and guns in custody in violation of the Weapons and Ammunition Act.
The UDD supporters protested in the vicinity of the Democracy Monument on Ratchadamnern Avenue between Nov 19, 2009 and May 20, 2010, demanding the resignation of then-Prime Minister Abhisit Vejjajiva. The Abhisit government proclaimed a state of emergency in Bangkok on May 7, 2010 and set up the Centre for Emergency Resolution (CRES) to break up the massive rally on Ratchadamnern Avenue from the intersection of Khok Wua to the Democracy Monument.
Morever, On 10 April 2010, Mr. Suksek and Mr. Surachai reportedly had three M67 hand grenades in their hands, supplied by Mrs. Pornkamol, who was also their financier. In fact, two of the grenades were reportedly thrown that day at soldiers stationed in front of the Satree Withaya School on the road to Dinso to break up the rally. The blasts killed five people, including Col Romklao, who was the 2nd Infantry Division's deputy chief-of-staff. Other troops were injured.
Col Romklao was elevated to the rank of general posthumously. The three challenged the indictments. Mr. Suksek and Mr. Surachai, who are being held in custody, were brought to court on Monday to hear the verdict. Mrs. Pornkamol, who was out on parole, appeared in court as well.
Consequently, The court claimed in its decision that the trial witnesses gave questionable claims against the defendants. While during the demonstration they appeared to be similar to the three suspects, they did not have their telephone numbers, did not know anything about the UDD and had little political motive.
The court claimed that they gave unfounded claims just to profit from the program for witness protection. Their claims were not trustworthy and did not bear much weight. The court ruled, however, to acquit the accused of the allegations, granting them the benefit of the doubt. The tribunal also claimed that the lawsuit was a repetition of another case containing allegations of extremism and the same defendants.