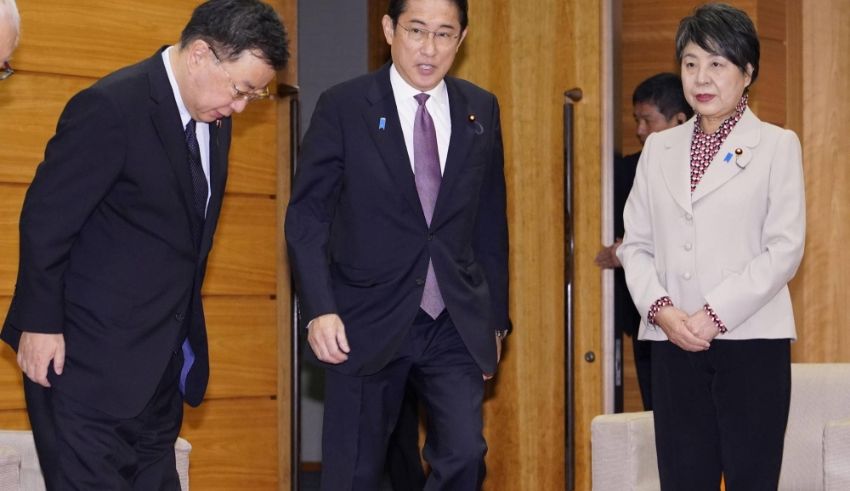 Japan and Laos, Chair of ASEAN (Association of Southeast Asian Nations) 2024, have agreed to cooperate and work together in dealing with regional and international problems.
Saleumxay Kommasith, the Minister of Foreign Affairs of Laos, and Fumio Kishida, the Prime Minister of Japan, held a meeting in Tokyo, the capital of Japan, on Friday. During a meeting, the two countries agreed to collaborate to take their strategic partnership to new heights.
According to the Japanese Foreign Ministry, Lao Deputy Prime Minister Saleumxay Kommasith pledged to promote cooperation with Japan on boosting bilateral relations. He also met with Yoko Kamikawa, the Minister of Foreign Affairs of Japan. Saleumxay Kommasith and Yoko Kamikawa signed an agreement to provide urgent aid for the renovation of a stadium in Vientiane, Laos' national capital.
Keep Reading
Cooperation between Japan and Laos
Japan will also spend around ¥10 billion to build an ASEAN-related research institution, in a bid to expand regional cooperation. The foreign ministers of Japan and Laos have also agreed for close cooperation for an upcoming special summit between Japan and the ASEAN to mark the 50th anniversary of Japan-ASEAN cooperation.
The summit will take place in the Japanese capital in December 2023. Laos will chair ASEAN in 2024.
During Friday's meeting at the Japanese Foreign Ministry's Iikura Guest House in Tokyo, Saleumxay Kommasith and Yoko Kamikawa, called for further enhancement of Japan-Laos cooperation.
Last month, Japan and Laos agreed to cooperate to address various economic and financial difficulties. The Japanese Minister of Foreign Affairs reaffirmed Japan's support for Laos. The two countries also agreed to cooperate in the fields of trade, investment, and tourism.
In 2021, Laos exported $126M to Japan, which included Insulated Wire ($17.3M), Leather Footwear ($12.1M), and Coffee ($10.4M). Laos-Japan trade value surged to US$290.5mil in 2022. Goods imported by Laos from Japan in 2022 included various types of vehicles and vehicle spare parts. Lao products exported to Japan in 2022 included electrical goods, cosmetics, poultry feathers, potassium salt, coffee, straw and grass, paper and paper products.