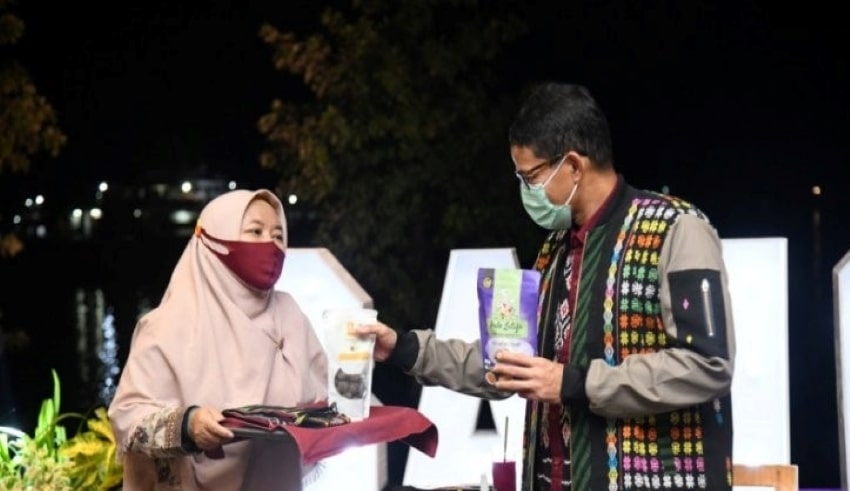 Last updated on January 17th, 2021 at 09:58 am
The Minister of Tourism and Creative Economy Sandiaga Uno urged companies in Labuan Bajo, the popular tourist destination of East Nusa Tenggara, to derive full mileage to reap benefits from the G20 Summit hosted by Indonesia in 2022.
In order to host the G20 Summit in 2022 and the ASEAN Summit in 2023, President Joko Widodo chose Labuan Bajo, the gateway to Komodo National Park. Uno expressed the belief that the summit will give Labuan Bajo momentum to promote itself through the COVID-19 pandemic in the current blow to the sectors of tourism and creative economy.
For this reason, This will be an opportunity to encourage and invest in a holistic way to stimulate the economy in order to breathe new life into the sectors of tourism and creative economy in the midst of the pandemic. The Minister stressed that this event should provide a forum to promote Labuan Bajo's micro, small and medium enterprise products in order to broaden its market globally.
Since gaining broad recognition in 2011, Labuan Bajo's tourism sector potential has increased, Uno noted, adding that the ministry will be focusing on its infrastructure, interconnectivity, and human resources. In order to improve economic recovery in line with the President's orders, Minister Uno recently visited the five high-priority tourism destinations.
Looking back, the President was eager for the changes in Labuan Bajo, East Nusa Tenggara, the nation how keen he is on developing the place into a premium tourist zone. In Labuan Bajo, Komodo sub-district, West Manggarai district, East Nusa Tenggara (NTT) province, President Jokowi reviewed the start of construction work on installations and infrastructure projects.
Along with this, Batu Cermin Cave, Puncak Waringin, Kampung Ujung to Marina, Wae Kelambu construction are actually the new port site, and Rinca Island, a natural habitat of Komodo dragons, are the projects to beautify and enhance the Labuan Bajo tourist destination. Through the stages went through by this project, it's undeniable that it will continue this year as the president is focused and on the move to continue the redevelopment amidst the pandemic crisis.