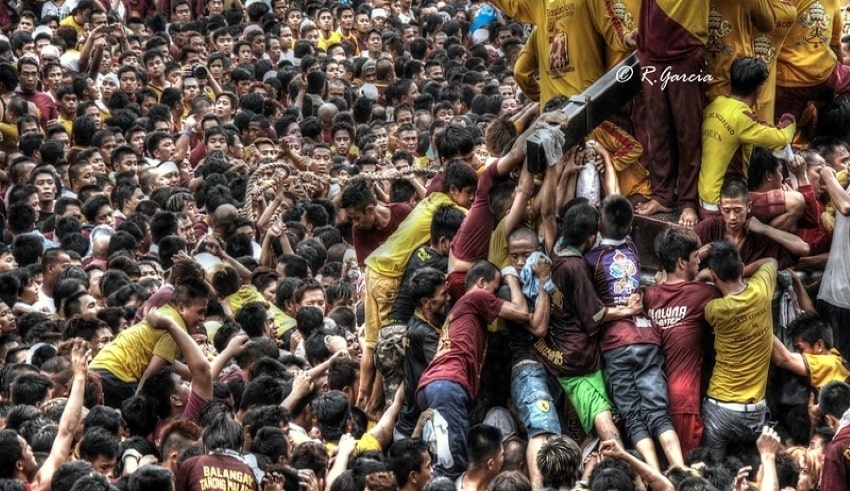 Last updated on January 17th, 2021 at 10:37 am
The parochial vicar of Quiapo Church prevented devotees from attending the Black Nazarene Feast Day as it guards against the spread of COVID-19.
Instead, he encouraged Filipino Catholics to attend the festivities in their local parish or at home. For the feast day, only 30 percent of the seating capacity of the Quiapo Church or 300 people is authorized. The older people and those under 21 years of age are expected to stay in their homes at all times under the general community quarantine (GQC) law. For the purposes of purchasing necessary goods and services, they are permitted to go out.
Since this year's annual Black Nazarene procession, popularly known as Traslacion, was cancelled due to the pandemic, Badong shared that the devotees would conduct more than a dozen masses in Quiapo Church.
In view of this, The image of the Black Nazarene is also on view on the balcony of the church.
Traslacion, which attracts millions of devotees annually seeking healing for a blackened vision of Jesus Christ's supposed miraculous powers, is celebrated every year at dawn on 9th of January.
Most of believers generally muscled their way to the carriage while others waved towels and handkerchiefs as a cross-bearing statue was wheeled through the streets of Manila. On the other hand,, the experts are worried that a COVID-19 spike will occur as thousands of devotees flocked to Quiapo in Manila City for the Black Nazarene Festival. Doctor Tony Leachon, former advisor to the COVID-19 task force of the government, also reiterated these fears, saying that breaching protocols of social distancing would only lead to a rise in cases of coronavirus.
Moreover, the Department of Health asked devotees who physically attended Saturday's festivities to isolate themselves at home and observe symptoms of COVID-19 amid fears that the Feast of the Black Nazarene may turn out to be a super-spreading occurrence. Due to the pandemic, the local government and church officials agreed to call off the translation or the Black Nazarene image procession.