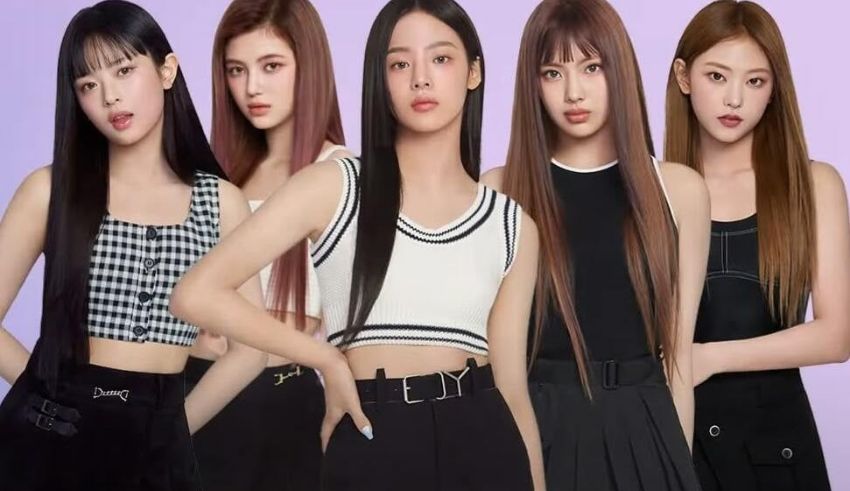 In a spectacular showcase of musical brilliance, the 2023 Billboard Music Awards set the stage ablaze, honoring the brightest luminaries in the kaleidoscopic realm of K-pop. The much-anticipated event, unfolding on November 19 according to local time, introduced four groundbreaking K-pop categories, further affirming the genre's seismic impact on the global musical landscape.
The novel categories, namely Top Global K-Pop Artist, Top K-Pop Album, Top Global K-Pop Song, and Top K-Pop Touring Artist, added an extra layer of excitement to an already electric evening. The Billboard Music Awards, renowned for its meticulous selection based on performance metrics from the year-end Billboard charts, conducted its tracking from November 4, 2022, to October 12, 2023, capturing the essence of the musical journey throughout the year.
In a resounding victory, NewJeans, a dynamic force in the ever-evolving K-pop panorama, clinched the title of Top Global K-Pop Artist. Overwhelmed with gratitude, the group members conveyed their honor at being nominated alongside revered artists, with Hanni sharing, "To have been nominated in this category alongside such incredible artists we all look up to is an honor in itself, and we are so grateful for this opportunity to perform at the Billboard Music Awards." Minji, another luminary within NewJeans, added, "This award will be a reminder to us for all the love and support we've received from our fans BUNNIES. We'll try our hardest every day to make it up to our fans!"
Stray Kids, known for their spellbinding musical odyssey, secured the coveted title of Top K-Pop Album for their magnum opus, "5-STAR." Bang Chan, a maestro within Stray Kids, expressed profound gratitude to their cherished fan club, STAY, stating, "Without the love and support from everyone, we would probably not have made it this far."
Keep Reading
Changbin, another luminary within Stray Kids, added, "We have received such an amazing, valuable award. It's all thanks to the tremendous love that STAY has shown us that has allowed us to return with even better music."
The indomitable BTS, a global phenomenon in their own right, continued etching their indelible mark on the tapestry of K-pop history. Jungkook from BTS claimed the prestigious Top Global K-Pop Song award with the enchanting melody, "Seven" (feat. Latto). In a poignant acceptance video, Jungkook grappled with the challenge of expressing gratitude in words, acknowledging the unwavering support of ARMY and every soul that embraced the musical creation. He articulated, "It's very hard to express my gratitude in words. Thank you ARMY and everyone who loved this song. Without you, I couldn't have gotten this amazing award."
As the crescendo of K-pop resounded through the halls of the 2023 Billboard Music Awards, it became evident that the genre's influence has transcended boundaries, captivating hearts and minds on a global scale.
The remarkable triumphs of NewJeans, Stray Kids, and BTS underscored the genre's global impact, cementing K-pop's status as a musical powerhouse. Beyond celebrating the artists, the awards acknowledged the fervent support of their dedicated fan bases, weaving an indelible moment into the vibrant tapestry of K-pop history. The 2023 Billboard Music Awards stood as a testament to the genre's meteoric rise and its unparalleled ability to captivate audiences worldwide.