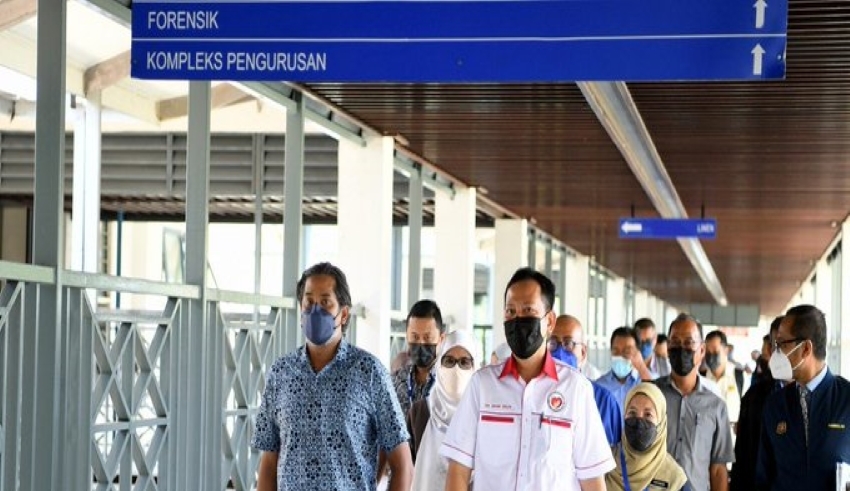 (C) Khairy Jamaluddin / Twitter
Malaysia – In the Dewan Negara on Thursday, Health Minister Khairy Jamaluddin will address the concerns made by different parties about the selection of MySJ Sdn Bhd as the licensee of the MySejahtera application.
Khairy has asked Senate President Tan Sri Rais Yatim to enable a motion to be considered on Thursday, citing the importance of the matter regarding personal data.
According to him, he will answer all questions before the Senate and that he has no objections because there is nothing to be guilty about.
"Those who are unfamiliar with this subject may not have read it completely and continue to raise the same concern." He told reporters at Port Dickson Hospital today, "I recognize this is a significant matter concerning personal data, therefore it's preferable for me to answer (the questions) in the Senate."
The nomination of KPISoft Malaysia Sdn Bhd (MySejahtera application developer) was executed by the National Security Council (MKN) in 2020, as stated by Khairy.
Related Posts
He said many firms were invited to give presentations, and MKN picked Entomo Malaysia Sdn Bhd, which has now been renamed.
According to him, Entomo then granted the license to MySJ Sdn Bhd.
"So, because they established the platform, we're talking with the firm that has been providing the services since the beginning for the continuance of the service."
"The original appointment was made by the NSC, and now I'm in the process of turning that into an official contract," he explained.
According to reports in the media, Umno vice president Datuk Seri Mohamad Hasan has urged the government to clarify MySJ Sdn Bhd's apparent role in the acquisition of the MySejahtera application.
Although MySejahtera was a useful and valuable program, Mohamad expressed worry over accusations that a private corporation, MySJ, had been appointed to operate the MySejahtera application for the next phase.
The nomination of MySJ through a direct negotiating procedure rather than an open tender was one of the complaints cited.