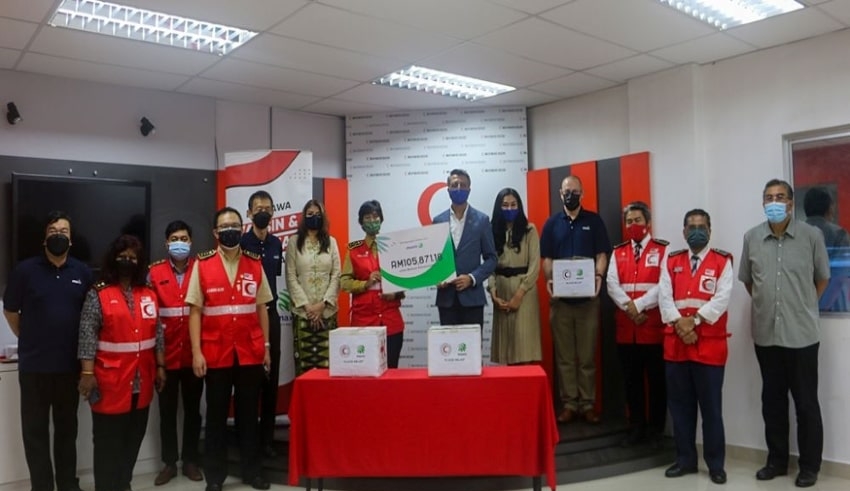 Malaysia – The employees of Maxis company have raised a total amount of RM105,871.18 in order to give aid to the recent end of the year victims of the floods in Johor, Kelantan, and Terengganu.
The partnership, which is in collaboration with the Malaysian Red Crescent Society (MRCS), looks for households which have been affected by the floods and then provides them with cash vouchers so they can purchase their household essentials.
Last year, Tan Sri Tunku Intan Safinaz Almarhum Sultan Abdul Halim Mu'adzam Shah, who is the MRCS chairman, remarked that Maxis was one of the first companies to donate to the mobile vaccination campaign of the organization, and that they are glad to be working with them again this year.
"We are moved by the generosity of the Maxis employees as well as the matching contribution of the company itself."
She noted that many families, particularly those in the B40 category, have suffered significant losses as a result of the floods, and this will undoubtedly lessen the burden that these families are carrying due to the disaster.
"As part of our purpose, MRCS will continue to provide a conduit for companies to give care and humanitarian help to vulnerable communities," she added.
Related Posts
Meanwhile, Gokhan Ogut, who is the CEO of Maxis, stated that the recent floods that occurred at the end of the year have been a frightening experience for a number of people, and that Malaysians have come together to provide assistance during these tough times.
"We are really proud of our workforce, who gathered together and mobilized this internal contribution campaign out of a strong feeling of social duty.
"We are honored to be collaborating with MRCS once more, and we believe that this contribution will help people who are still suffering from the impact of the floods."