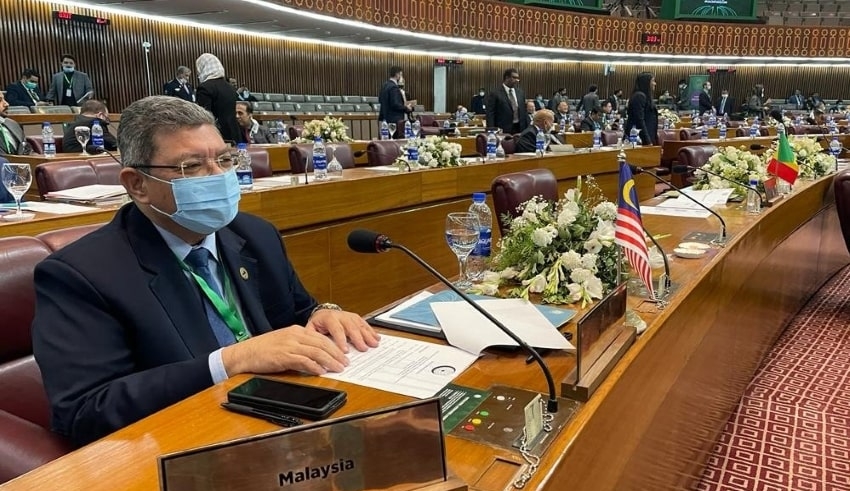 (C) Saifuddin Abdullah / Twitter
Malaysia – The Malaysia's foreign minister said that before taking a position on the matter of the Taliban regime in Afghanistan, the Malaysian government is still waiting to see what the international groups, such as the Organization of Islamic Cooperation (OIC), have to say about it.
Malaysian Foreign Minister Datuk Seri Saifuddin Abdullah said the country has yet to decide whether to recognize the Taliban administration in Afghanistan and is proceeding cautiously.
In a news conference after delivering the Malaysian Foreign Ministry's (Wisma Putra) 2022 new year message, he said that for the time being, there are no indicators that the Taliban government should be recognized, and that the Malaysian government do not want to make any hasty decisions regarding the matter.
Saifuddin also noted that the nation has already given a pledge in the amount of US$100,000 (RM419,150) to the United Nations for humanitarian assistance to Afghanistan.
Related Posts
A number of Malaysian non-governmental organizations (NGOs) have also offered help to Afghanistan, with the Global Peace Mission Malaysia (GPM) being the first to arrive in the nation following the withdrawal of US troops.
Soon after the withdrawal of US and Nato armies in August of last year, the Taliban reclaimed Afghanistan. As the Taliban took back power, Afghanistan's president, Ashraf Ghani, have resigned from the country.
Meanwhile, in his message, Saifuddin stated that it was past time for Wisma Putra to pay attention to the rising nations or new economies that had been spared the worst effects of the Covid-19 pandemic.
The former Soviet states and the Caspian Sea region were one of them.
"There are also some government-linked corporations (GLCs) that are looking at the ex-Soviet republics and the Caspian area, as well as other minor countries that we don't consider essential, but the GLCs are excited about their future prospects," he said.