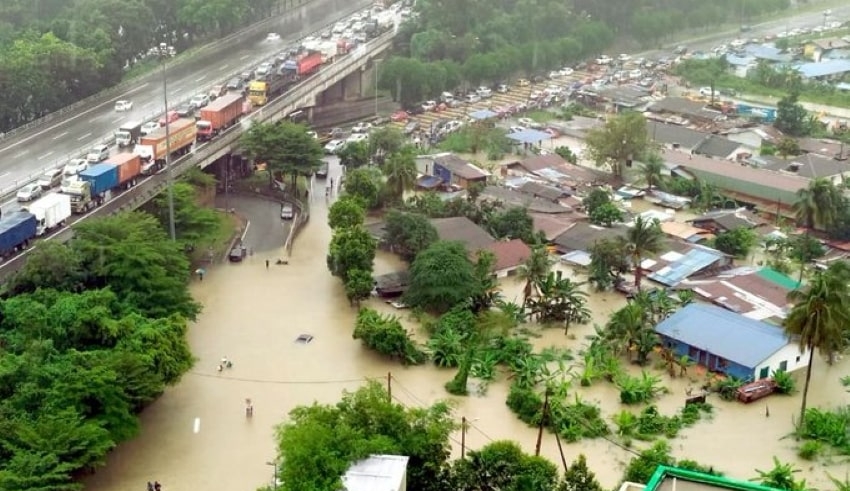 Malaysia – Malaysians who have been affected by some of the worst floods to hit Peninsular Malaysia have complained that government aid has not yet reached them, despite the fact that the continuing natural catastrophe has been happening for more than a week.
A number of people, including hawker Rohkiah Abdul Aziz from Kampung Kubu Gajah in Selangor, have claimed that they were refused food and shelter at a temporary evacuation centre (PPS) in Selangor, allegedly because they did not live in the area allocated for the facility.
"In spite of the fact that there was leftover food and food that had not been claimed, they refused to budge. There was nothing left for us to do except return," she was reported as adding.
"Not a single government agency or lawmaker has shown up to give help. We are now able to see their real colors."
While the federal and state administrations have pledged financial aid to people affected by the floods, Rohkiah claims that they have yet to receive any funds in their time of need.
Rohkiah said that she and her husband, Rashdan Iswandi, had previously completed the necessary documents for the applications and that they had gotten no additional information after doing so on December 20.
Related Posts
Selangor was one of the states most impacted by the yearly floods this year, with more than 5,500 people still evacuated as of today.
The intensity of the floods took both federal and state officials off guard, delaying official action, forcing ordinary Malaysians to rally to help those who were most impacted.
Some ministers' attempts to play up their participation in the rescue operations, such as uploading images and videos of them apparently sweeping floors and power-washing lizard droppings from drains, heightened public outrage over the government's tardy reaction.
The contrast has subsequently become a public relations disaster for the government, prompting Prime Minister Datuk Seri Ismail Sabri Yaakob to ask all of his ministers on vacation in other countries to return home and help with relief operations.