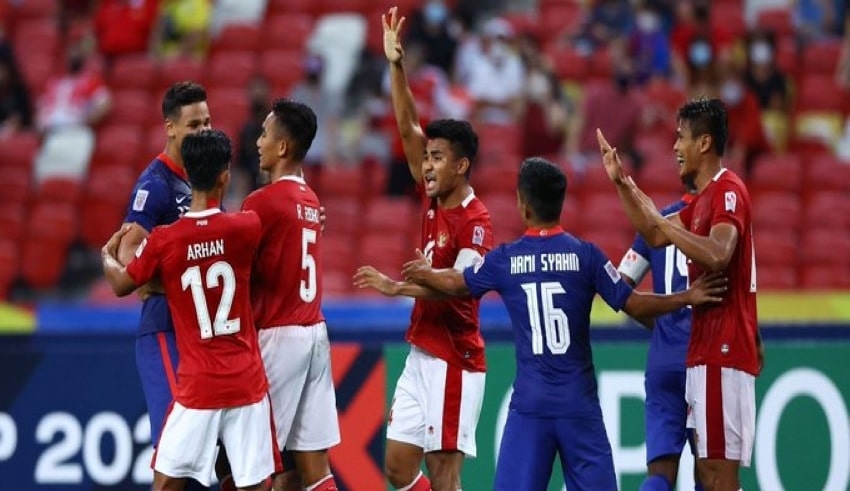 Singapore – Coach Shin Tae-yong challenged his team to play to their capabilities in the final against five-time winners Thailand, saying that just the ambition to win the Suzuki Cup would not be enough to break Indonesia's drought in the South-east Asian tournament.
Due to the pandemic, the regional tournament is being played in a biosecure "bubble" in Singapore, where the two teams will face in the first match of the two-legged final tomorrow. On Saturday, the second leg will be played.
Since the tournament's beginning in 1996, Indonesia has never won it, and Shin has said that they would not become winners just because they want to.
"I want to win the championship this time, but winning the championship does not happen simply because you want to win the championship," Shin said.
Being champion is something that comes your way when you put up your best effort in every single match that you participate in."
"Over the course of my career as a head coach, I've won more than 20 championships. Drawing on that wealth of knowledge, I'll use the same method and instill the same mindset into the players in order to win the championship this time."
Related Posts
In late 2019, Indonesia hired the 51-year-old based on his track record of accomplishments.
While playing and coaching for the South Korean side Seongnam Ilhwa, the former midfielder won the Asian Champions League as both a player and a coach before representing his country in the 2018 World Cup finals in Russia.
Despite the fact that his team did not advance to the knockout stages, Shin's side overcame Germany in their last group game in Kazan, eliminating the reigning world champions from the competition.
Since taking over as coach in Indonesia, Shin has completely restructured the team, resulting in a younger average age.
Indonesia qualified for their seventh Suzuki Cup final with a 5-3 aggregate win against Singapore on Saturday, after a thrilling 4-2 extra-time triumph in the second leg.
Shin's team will be without suspended Pratama Arhan in the opening leg, as well as Thai left back Theeraton Bunmathan, who received his second booking of the tournament when his side defeated reigning champions Vietnam on Sunday.
"The players have gained motivation as a result of our five previous failures," Indonesia midfielder Egy Maulana stated.
"Now we have the opportunity, and it's a significant opportunity for us, therefore the players have a strong attitude and a great desire to win."
"However, we understand that being champion isn't only about bragging about it. We need to put in a lot of effort and work together as a team."