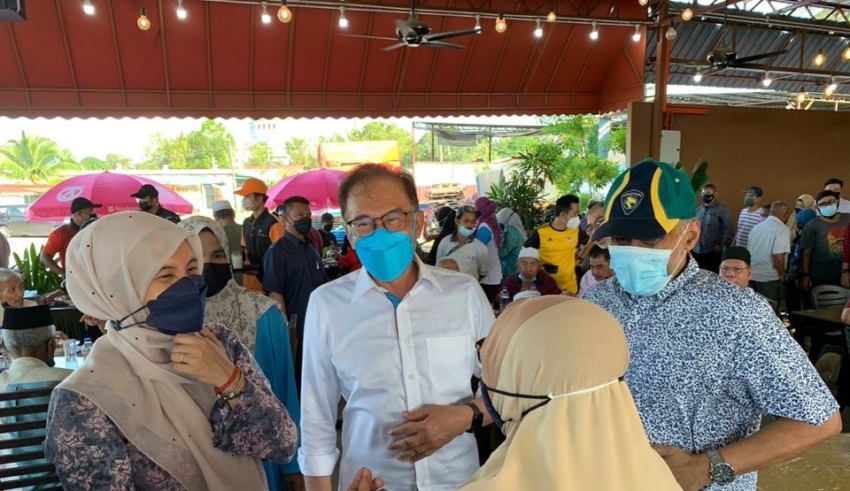 (C) Anwar Ibrahim / Twitter
Malaysia – Datuk Seri Anwar Ibrahim, head of the PKR, has called on the government to establish a committee to evaluate all policies and the responsibilities of key agencies in the country's response to and management of disasters.
It was required, he said, in order to guarantee that preparations could be carried out in a timely way and that action could be done to adequately assist those who had been impacted.
Following the flood crisis that has affected multiple states and Kuala Lumpur this time (since Friday), he claims that coordination of help to the victims has been delayed, resulting in dissatisfaction among the affected themselves.
"In light of the shortcomings in handling this situation, we can see why individuals are dissatisfied. In order to avoid a repeat of the situation, I believe a committee should be formed to study disaster management regulations." He told reporters after attending a party program.
Related Posts
The opposition coalition's chairman, Anwar Ibrahim, who is also the Member of Parliament for Port Dickson and the chairman of the Pakatan Harapan (PH) opposition coalition, said he did not agree with the actions of some parties who pointed fingers at related agencies such as the Malaysian Fire and Rescue Department and the Malaysian Armed Forces, which were alleged to have been slow in responding.
In his opinion, governments will act quickly and clearly provided they are given clear and timely orders.
Earlier this week, Prime Minister Datuk Seri Ismail Sabri Yaakob acknowledged that flood disaster management, particularly in Selangor, had flaws and that they will be addressed on an ongoing basis.
Also, according to Ismail Sabri, the duty for flood disaster management did not rest only with the federal government, but also with the states, and that the appropriate parties in each district played a key role in the subject.