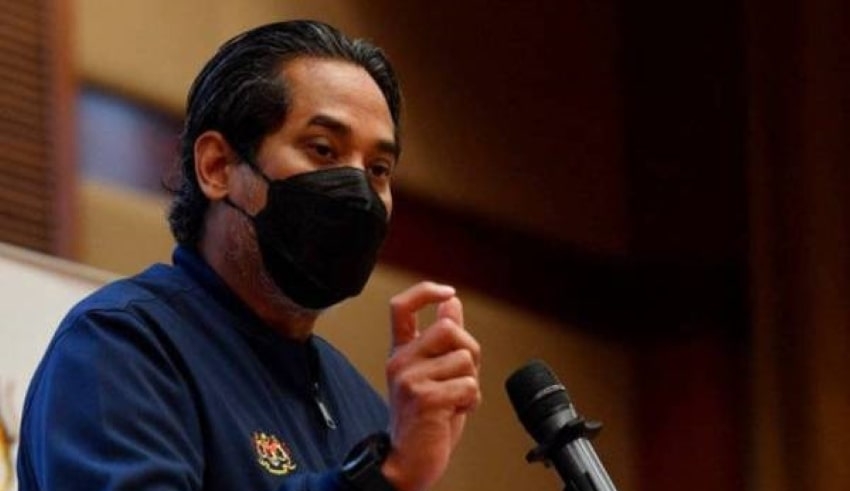 (C) KhairyJamaluddin / Twitter
Malaysia – Health Minister Khairy Jamaluddin said today that cabinet members ordered to come home from abroad would be subject to the regular quarantine restrictions, with no special exceptions.
This was in answer to a question about whether foreign ministers would be granted special exemptions from current quarantine restrictions.
"At this time, even though they have returned home, they must complete their separate quarantines, but it is critical that we remain watchful and careful."
He said in a news conference here that topic quarantine still applies.
This comes as Prime Minister Datuk Seri Ismail Sabri Yaakob said yesterday that all ministers who are presently abroad have been instructed to return home immediately to help with continuing efforts to alleviate the country's flood concerns.
"I've been bombarded with inquiries regarding our Cabinet members. So, if they're on leave and planned a vacation, I'd want them to cancel it.
Related Posts
"If they are presently out of the country, they must return immediately!" Ismail Sabri was reportedly saying.
Meanwhile, Khairy said the government was looking into Hulu Langat MP Datuk Hasanuddin Mohd Yunus for allegedly violating quarantine rules when he was observed visiting his flood-affected constituency just days after returning from an overseas trip.
Khairy, on the other hand, argued that if Hasanuddin had broken his seven-day Home Surveillance Order (HSO), the government could simply penalize him RM1,000.
Hasanuddin returned to Malaysia on December 22 and received a seven-day HSO from the Health Ministry, according to Khairy, but was spotted visiting constituents on December 24.
"We're investigating what occurred in his case." For a journey between December 8 and December 12, he asked for a quarantine exemption. Because of our test and release process for official travel, that exception was granted.
"He had gone to Istanbul, Turkey, for an Organization of Islamic Cooperation (OIC) conference with three other elected delegates," Khairy said.
The Health Ministry's Crisis Preparedness and Response Centre (CPRC) issued Hasanuddin a seven-day HSO on December 20, according to Khairy, which was conveyed by email.
"We're currently looking into the matter to see whether he continued on from Turkey to Iran, Pakistan, or elsewhere, as well as why he breached his quarantine after obtaining the HSO on December 20," he added.
Hasanuddin was chastised on social media after posting a photo of his mountain excursion in Iran on his Facebook page when his district was wrecked by floods earlier this week.
The image has already been removed and replaced with photos of Hasanuddin interacting with Iranian leaders.
Hasanuddin attempted to explain that his business trip had been scheduled in advance, and that he had been attempting to get on a flight to return home when most of his constituency was flooded in one of Selangor's worst floods in history.