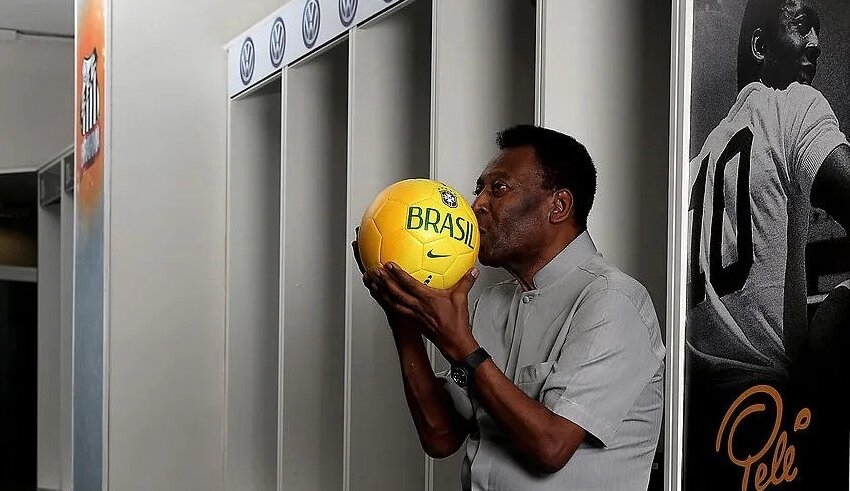 Pele passed away at the age of 82 on Thursday, December 29. Tributes poured in for the Brazilian legend who defined the sport and inspired generations.
The Brazilian government proclaimed three days of mourning, and the arch of football's cathedral, Wembley Stadium, was lighted in Brazil's national colors, as sports stars and leaders of state bowed to the man who climbed from childhood poverty to become a legend.
Former Brazilian leader Dilma Rousseff penned: "Thank you for the happiness you brought to the Brazilian and global populations. No other monarch has been more revered."
Sao Paulo's government announced that a new road complex in the city of Santos, where Pele played club football, will be named "Rei Pele" ('King Pele').
There was a minute of silence before Spain's LaLiga matches and a minute of applause at Olympique de Marseille's Stade Velodrome to honor one of the greatest athletes of the modern era. Christ the Redeemer was illuminated in green and yellow as an homage.
Keep Reading
Former Brazil striker Ronaldo expressed "The world weeps. The melancholy of departure was combined with the great joy of having authored history."
FIFA President Gianni Infantino stated in a long obituary that Pele had "achieved immortality," recalling the highlights of his career, such as the "Pele run-around" at the 1970 World Cup and his goal in the 1958 World Cup final at the age of 17.
According to FIFA, he scored 1,281 goals in 1,366 games, but his societal influence exceeded his on-field numbers. Pele, the only player to win the World Cup three times, was crowned "The King of Soccer" by the Brazilian Football Confederation (CBF).
In New York, where Pele was paid $1 million annually to play in the embryonic North American Soccer League in 1975, supporters hailed him for introducing the United States to the "beautiful game."