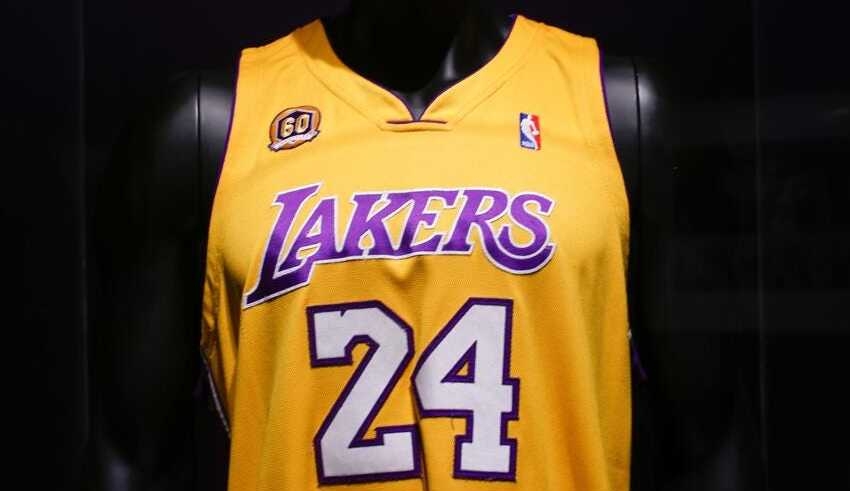 According to Sotheby's, an auction house, a Los Angeles Lakers jersey worn by Kobe Bryant during his only MVP season in 2007-2008 sold for $5.8 million, making it the second-most expensive basketball jersey ever sold. The jersey was worn by Bryant during the 2007-2008 season for the Los Angeles Lakers.
Following its sale in September for more than $10 million through Sotheby's, the jersey worn by Michael Jordan during the opening game of the 1998 NBA Finals now holds the record for the most expensive item of game-worn sports memorabilia in the history of the hobby.
Keep Reading
In January of 2020, Bryant was involved in a fatal helicopter accident that also claimed the lives of his daughter and seven other people. He was an 18-time NBA All-Star and a five-time NBA champion.
On the website of Sotheby's, it was stated that Bryant had autographed the jersey and that he had worn it for 25 of the 82 games he played during that season, including six of the playoff games.
Brahm Wachter, the head of streetwear and modern collectables at Sotheby's, said in a statement that "the image of Kobe wearing this specific jersey during the NBA playoffs has infiltrated through popular culture, reproduced on murals, books, and newspapers."
Read: HYBE, the BTS agency, is attempting to acquire K-pop competitor SM Entertainment
"It has become a symbol of his ferocious tenacity and enthusiasm, which has resonated with people all around the world."