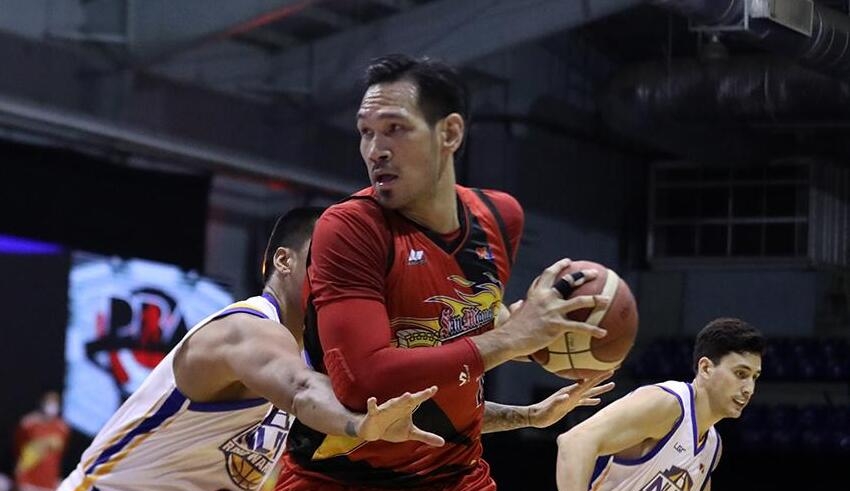 San Miguel receives a much-needed boost in its playoff push as valued big man June Mar Fajardo contemplates a return to the Philippine Basketball Association.
The six-time PBA Most Valuable Player has missed six consecutive games due to throat surgery that has kept him out for over a month, leaving the Beermen without their best player during a vital period.
Already in uniform, he witnessed San Miguel lose to Magnolia by a score of 80-85 and tumble out of the postseason picture to ninth place on Wednesday, November 16.
"I'm feeling better." In October of last year, Fajardo suffered a throat injury due to an accidental collision with Rain or Shine import Steve Taylor Jr.
When asked about his return, he responded, "I'll try the following game. We shall ask the physicians for permission if they will allow me to play."
While attempting to regain his peak form, the Cebuano great must also adjust to living and playing with a metal implant in his throat.
Keep Reading
When Fajardo underwent surgery to repair his fractured shin more than two years ago, he also received a metal implant.
"At first, it felt awkward, but now I'm accustomed to it because it is now a permanent part of my body," Fajardo said.
Prior to his injury, Fajardo averaged 22 points, 12 rebounds, 4 assists, 1.5 blocks, and 1.5 steals per game in this tournament. He was named the Best Player of the Conference in the Philippine Cup.
The Beermen anticipate the same production from Fajardo as they attempt to catch the quarterfinal bus with four games remaining in the elimination stage.
"When I return, I'll do everything I can to assist the squad. We are at the bottom of the standings, so I expect to be of assistance upon my return," Fajardo stated.
San Miguel faces Phoenix at the PhilSports Arena in Pasig on November 19th.