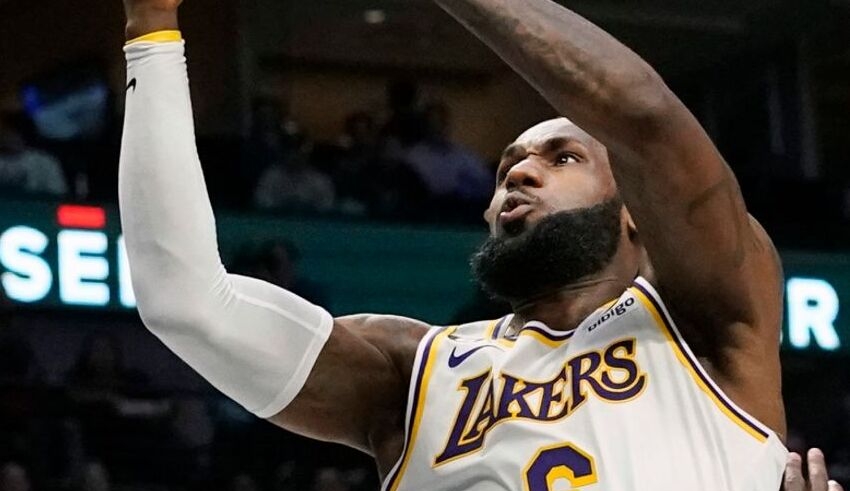 Many media outlets indicate that LeBron James will miss the Los Angeles Lakers' next game against the Memphis Grizzlies due to right foot discomfort, and there is worry that he might be absent for weeks.
According to The Athletic, James will seek numerous medical opinions to evaluate his condition.
James scored 26 points in the Lakers' 111-108 victory over the Dallas Mavericks, but he injured his right foot in the third quarter when he stomped on an opponent's foot. He was able to complete the game while still being in obvious discomfort.
After the game, he stated that his injury had improved. "But, I refused to walk to the locker room and leave the game unfinished. I realized the significance of the game."
Keep Reading
"We'll watch it over the following several days, assess how it feels, and proceed accordingly."
In 47 games this season, the 19-time All-Star averages 29.5 points, 8.4 rebounds, and 6.9 assists.
After two impressive victories over Dallas and the Golden State Warriors after the break, Los Angeles opened the week in 12th place in the Western Conference. With 21 games remaining, they were one game out of the last playoff play-in berth and two and a half games away of a top-six finish.
At the All-Star break, James referred to the Lakers' last 23 games as "the most significant (regular-season) games" of his career.
Also Read:- At Zara: Fast and Slow fashion meet