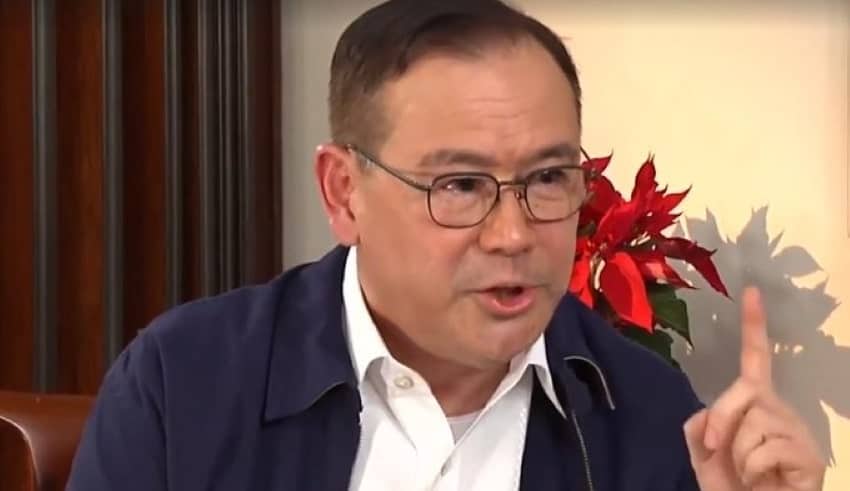 METRO MANILA – Foreign Affairs Secretary Teodoro "Teddy Boy" Locsin, Jr. that he will be endorsing the termination of government contracts with Chinese firms that involved in China's reclamation activities in the South China Sea (SCS).
Locsin made that statements after United States announced that they will imposing sanctions and restrictions for around two dozens of Chinese firms that were involved in the construction of artificial islands as millitary outpost in the South China Sea.
He said that the agency will find any of those companies that we have contracts and terminate the relationship with that company. Being involved in the reclamation will become consistent of their part to end their contract with them.
Locsin, however cautioned that the Chinese could sue the Philippines if the country decision to terminate the contract.
DFA will be coordinating with the Department of Transportation and the National Economic and Development Authority to review the contracts and if there's any project being carried out with the Chinese firms was being covered by the U.S sanction.
According to China's Foreign Ministry spokesman Zhao Lijian, the construction activities within the South Chine Sea are entirely within the sovereignity of China. He called that US sanctions 'unjustified' while warning them to not meddle in China's affairs.
Malacañang said that President Rodrigo Duterte's focus is is best for the country's Build, Build, Build program." He also urge US and China for restrain. The US claims that China has been using its state owned firms to reclaim areas in the disputed territories to destabilize the region, violate sovereign rights of its neighbor and cause environmental destruction.
Related Article : https://www.theasianaffairs.com/philippines/2020/08/28/despite-chinas-warning-philippine-continues-to-patrol-the-spratlys/