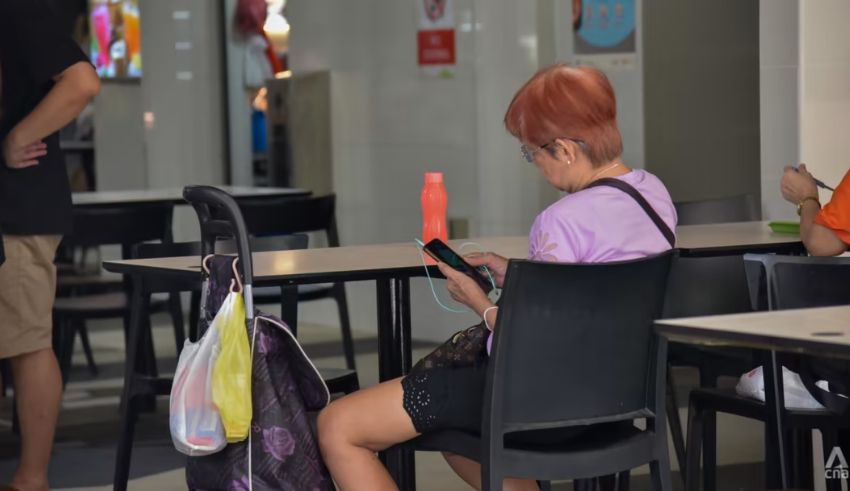 Leaders worldwide are struggling to deal with 'an epidemic of loneliness'. Numerous health experts believe it's an underappreciated public health emergency that's been putting societal health at risk. Similar concerns have been raised in Singapore as well.
While loneliness is a major public health crisis for Singaporeans of all ages, the situation is particularly worse for older citizens. Scientific studies suggest being lonely increases an older person's mortality risk – a worrying finding in Singapore specifically.
Because a nationally representative study by CARE has found at least 39% of citizens aged 62 years and older felt lonely. Research indicates loneliness has the same effect on the risk of dying as decreased immunity, smoking and cardiovascular disease.
Can Someone Get Lonely In A Crowd?
Yes, but how?
It's important to understand that loneliness is not the same as social isolation. While the former is about a state of discomfort that arises from a gap between one's desire for interaction and actual experience of it, the latter is about a low number of friends and family members.
Contrary to the common belief that socially isolated people must be lonelier than those living in multigenerational households, scores of older Singaporeans with family members all around them report being sometimes or mostly lonely.
Similarly, it's possible for married people to feel lonely owing to a lack of connection with their spouses. Basically, one can get lonely in a crowd. A participant in the research study will better explain the worrying situation.
Keep Reading
As reported by Channel News Asia, 72-year-old Madam Lau lives with her husband and son. She describes Mr Lau as someone who has never helped her with chores or taken care of their little ones because his job was to earn money.
Her husband does his own work and doesn't initiate talks. "My marriage is so bland," said Mdm Lau, who also highlighted how their three children visit home for family dinners but are constantly on their phones. She, therefore, likes attending activities at the community centre.
Why Some Find It Difficult To Acknowledge Their Loneliness?
While loneliness is completely natural and can affect people from different backgrounds and at different stages of their lives, some people find it especially difficult and uncomfortable to acknowledge they are lonely and seek support.
Mdm Lau has never spoken about her loneliness, except in the context of the research. But she isn't alone. Scores of individuals find it difficult to open up and reach out for support because of the emphasis our society often places on being self-reliant.
Ironically, the world needed a pandemic as a reminder to destigmatise and normalise loneliness. Singapore is currently ramping up programmes to teach older people how to use technology to encourage them to communicate between family, peers and social service providers.