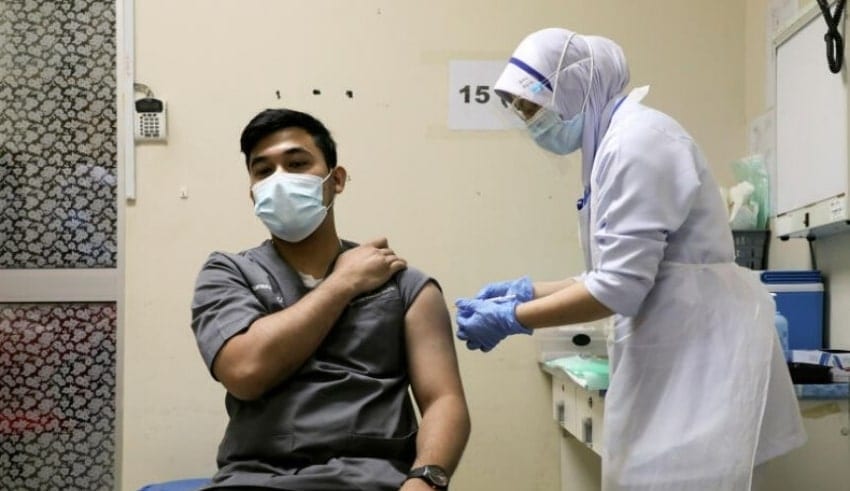 KUALA LUMPUR – Mr Rasdi Zin, a committee member at his local mosque in Malaysia's Selangor province, is well-versed in the imam's Friday sermons, which advise Muslims on how to go about their everyday lives during the coronavirus pandemic.
However, in recent weeks, he has observed an increased focus on vaccination, with the imam urging the congregation to register for and receive vaccinations.
"For the past two weeks, we received insightful knowledge on how to respond to a deadly pandemic. We were told… to take preventive measures like stay at home, wear a mask and take the Covid-19 vaccine," the 64-year-old retiree told The Straits Times.
"We were reminded not to be selfish or reckless, and to always protect each other, as we live in a society," he added.
These sermons are part of a grassroots movement by several mosques and suraus across the country to alleviate vaccine-related fears among the country's majority Muslim Malay community.
Mr Hairol Azmi Khairuddin, assistant director of the khutbah (sermon) unit at the Selangor Islamic Affairs Department, stated that sermons were aimed at vaccination.
"Sermons on the Covid-19 vaccine have been delivered twice (in Selangor) – the first was read to the congregation when the country received its first batch of vaccine (on Feb 20). We pay attention to issues that require further clarification," he told ST.
Mr Rasdi said his reservations stemmed in part from concerns about the vaccines' efficacy rate, as well as some Muslims' belief that vaccines are haram, or forbidden in Islam.
"I'm not anti-vaccine but I was hesitant partly because I do not know whether it is okay to take it. I was confused. So having someone like the imam, who is a respected figure and well-versed in the Islamic law, advising on it helps to address my concerns and also restores my confidence," he said.
The Malaysian government has been working to assuage these fears for months, with Religious Affairs Minister Zulkifli Mohamad Al-Bakri declaring on December 23 that the Covid-19 vaccine is safe for Muslims.
The religious authorities have released a national fatwa declaring the vaccine "harus" (required) and "wajib" (required) for those who have been identified by the government. By February 2022, the country expects to have achieved herd immunity against Covid-19, having vaccinated 80% of its 32 million citizens.