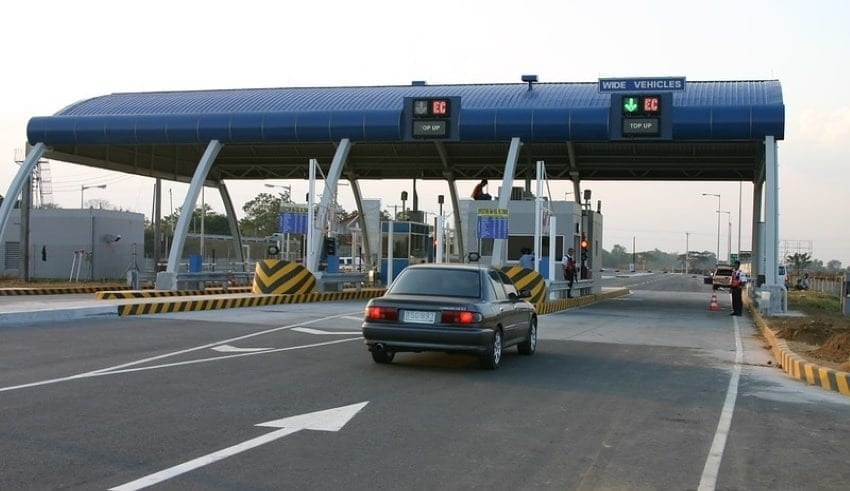 (C) Flickr,lakeshore travelogue
METRO MANILA – The Department of Transportation (DOTr) has announced that it will be extending the deadling for the implementation of the cashless toll collections on expressways from Nov. 2 to Dec. 1.
The motorists will be given more time to apply for the radio-frequency identification or RFID stickers for their vehicles as toll plazas will not be fully occupied by RFID lanes and motorists without RFID will still be allowed to pass.
The Toll Regulatory Board (TRB) has confirmed the readiness of toll operators to implement the electronic toll collection system at their respective tollways on November 2, 2020.

READ FULL: https://t.co/FbqKsnaLQc pic.twitter.com/BAk9JMOa8b

— DOTrPH 🇵🇭 (@DOTrPH) October 24, 2020
According to Toll Regulatory Board (TRB) executive director Abraham Sales, DOTr Secretary Arthur Tugade allowed the extension in order to give time for motorist to comply with the department's order and to prevent the long queues in the rush to get RFID stickers.
DOTr, however, reiterated that there will be no further extension as the full implementation are expected to kickoff on December 1.
Failure to conform to the government mandated rules will be apprehended and issued a citation ticket.
DOTr Assistant Secretary Goddes Libiran said that they have given the motorist four months to comply and if they don't have an RFID by December 1, a citation ticket will be issued to them.
Metro Pacific Tollways Corp. (MPTC) said that it would allow motorist who doesn't have an RFID to pass its networks of expressway, but they will be directed to proceed on lanes where they can have the RFID stickers installed. Transportation Assistant Secretary for road transport and infrastructure Mark Steven Pastor urged the motorist to take advantage of the extension of deadline given to proceed to the installation sites and have the RFID installed before December 1.